---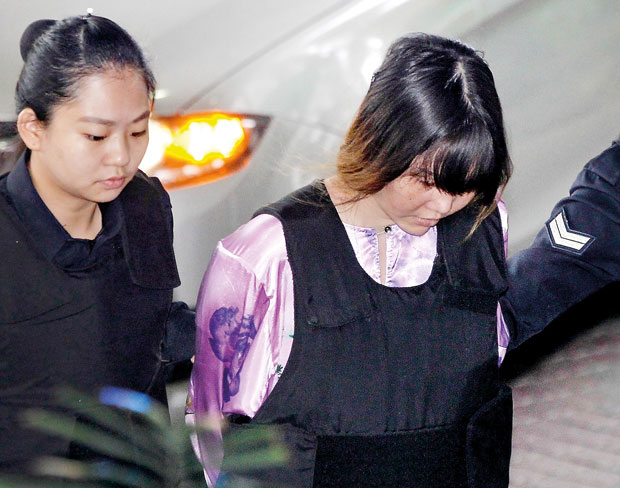 SHAH ALAM, Malaysia, (The Washington Post/AP),November 27 2017 —
A Malaysian doctor testified Monday at the trial of two young women accused of murdering the estranged half brother of North Korea's leader that the victim's pupils contracted and his underwear was soiled with feces, both signs of poisoning.

Siti Aisyah of Indonesia and Doan Thi Huong of Vietnam, the only suspects in custody, pleaded not guilty at the start of their trial on Oct. 2. They were accused of smearing the banned VX nerve agent on Kim Jong Nam's face at a crowded airport terminal in Kuala Lumpur on Feb. 13, killing him within two hours.

Nurliza Abdullah, one of two government doctors who conducted the autopsy on Kim's body, told the court that the pupil constriction and the large amount of excrement found in Kim's underwear both pointed to poisoning.

"Based on our autopsy and the lab test results, the cause of death is acute nerve agent VX poisoning," she said, concurring with a colleague who had given similar testimony earlier in the trial, when the autopsy report was presented to the court. Nurliza, however, agreed with the defense assertion that the post-mortem alone wasn't able to confirm VX as the cause of death, and that the autopsy conclusion was based on tests by the chemical department that found traces of the nerve agent on Kim's face and body.

Monday's court session was cut short because the next prosecution witness wasn't ready. The trial will resume Tuesday.