---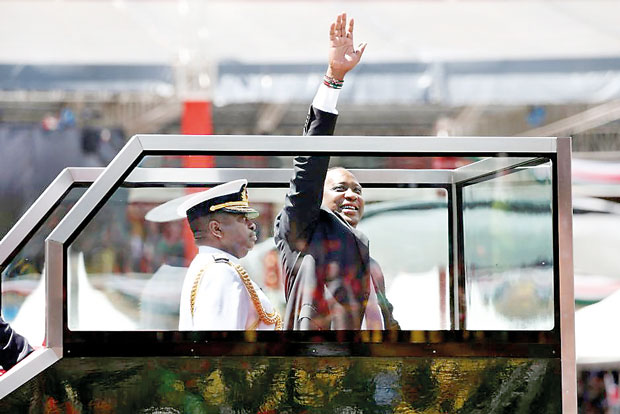 AFP, 28 November, 2017- Kenyan President Uhuru Kenyatta was sworn in Tuesday for a second term, but his vow to heal the country's divisions was overshadowed by violent protests and a pledge from his rival to stage his own inauguration.

Kenya's schisms after a gruelling election period were on full display on the very first day of Kenyatta's second five-year term.

The pomp of his inauguration ceremony contrasted with clouds of teargas fired at opposition leader Raila Odinga and his supporters as they attempted to rally elsewhere in Nairobi. At least one person died in the clashes.

Throwing down the gauntlet, Odinga rejected Kenyatta's inauguration and vowed to hold his own swearing-in on December 12, the day the country marks its independence from Britain.

"I will be sworn in because I am the legitimate president," he said.

Odinga's supporters engaged in running battles with police all morning as they attempted to gather for a "memorial rally" to honour more than 50 people killed, mostly by police, in over four months of political upheaval.