---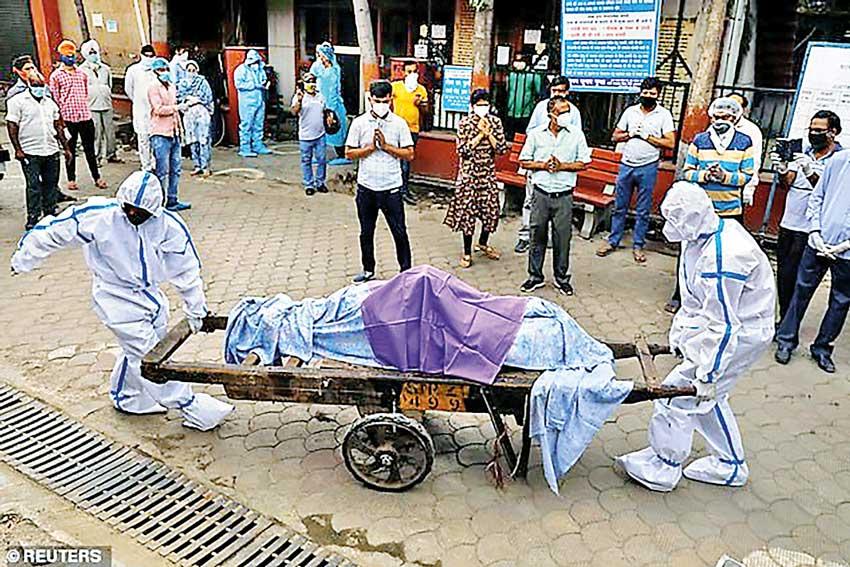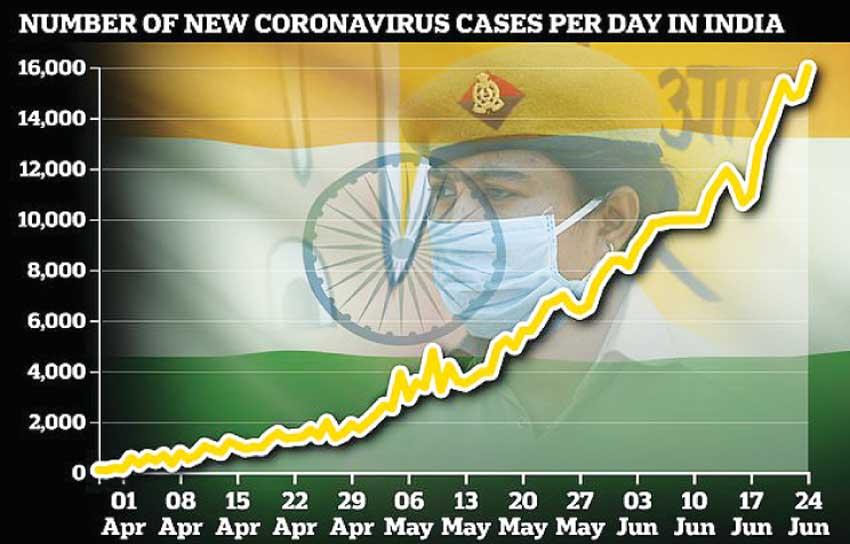 India today saw another record increase in new coronavirus cases with 16,922 fresh infections and announced that all of New Delhi's 29 million residents will have health checks.

Officials will go door-to-door throughout the city's affluent apartment complexes and its vast slums to test every citizen and take records of any symptoms.

The exercise will be completed by July 6, according to a plan issued by the government of New Delhi, the worst-hit city in the country with 70,390 confirmed cases.

Although India has now a total of 473,105 infections, its number of deaths -rising by 418 on Thursday- remains relatively low, with total fatalities at 14,894.

Police will be deployed to enforce physical distancing and prevent the mixing of the population inside more than 200 containment zones in the capital, where large clusters of cases have been confirmed. CCTV or drone monitoring will also be used.

New Delhi's government has projected that cases in the capital area alone could expand to more than half a million by late July, and is considering taking over luxury hotels and stadiums to convert into field hospitals.

Armed forces personnel are providing medical care and attention to coronavirus patients kept in railroad coaches that have been turned into medical wards at nine locations in the capital.

The Health Ministry said it has ramped up testing to more than 200,000 per day across the country, raising the total number of samples tested so far to nearly 7.3 million.

With cases expected to keep rising the army has been being drafted in to help treat victims, including staffing a new 10,000-bed hospital in the capital.

New Delhi officials estimate it will have 550,000 COVID-19 cases by the end of July, and will require 150,000 beds by then.

Delhi's Deputy Chief Minister Manish Sisodia said that a new federal government order to take every positive patient to an assessment centre as opposed to evaluating them at home was stretching already limited resources.
India, (Daily Mail),
25 June 2020