---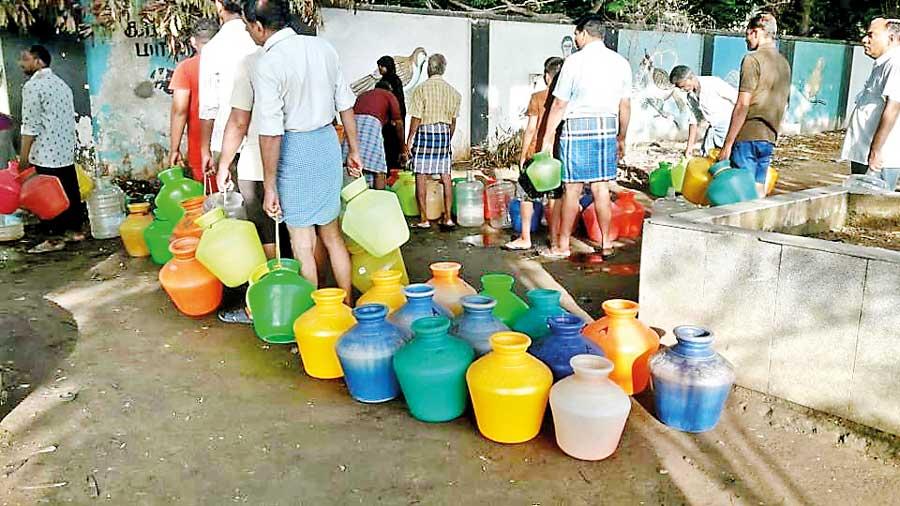 The Hindustan Times, 17 June, 2019- A severe drought in Tamil Nadu that has depleted three reservoirs – Poondi, Cholavaram and Chembarambakkam - supplying water to Chennai has forced IT companies to redraw their operational plans while many hotels have stopped serving lunch and some have downed their shutters.

On the IT Corridor along the Old Mahabalipuram Road (OMR), many companies – both small and big - have asked their employees to work from home. This OMR stretch, housing over 650 IT and ITES firms employing lakhs of people, is one of the worst affected areas reeling under water scarcity.

The hospitality industry too has been facing the pinch. The Chennai Hotels Association president Ravi expressed apprehension that nearly half of the over 50,000 small and tiny hotels would face closure due to the severe water scarcity.

The situation is so bad that even the Chennai Metro Rail is closing toilets due to water scarcity. With every passing day, the situation is worsening and not a day passes without road blockades and demonstrations across the state.