---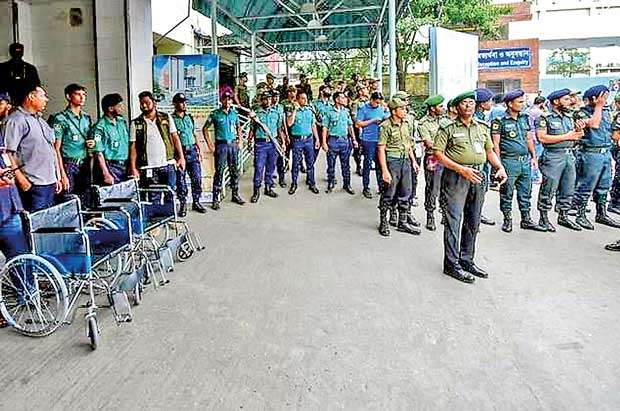 DHAKA AFP Oct10, 2018- A Bangladesh court Wednesday sentenced a top opposition leader to life in prison and sentenced 19 more people to death over a 2004 grenade attack on the current prime minister.

"We thank God for the verdict," prosecutor Mosharraf Hossain told reporters after announcing that Tarique Rahman, the self-exiled acting head of the country's main opposition party, was sentenced to life behind bars.

"We hoped that Tarique Rahman would get the death sentence," he said, adding the court observed that Rahman played a key role in the attack.
Rahman, son of ex-premier Khaleda Zia, was among 49 people tried over the 2004 grenade attack that injured Sheikh Hasina and killed 20 people.

Prosecutors have charged Rahman with criminal conspiracy and multiple counts of murder over the attack, which happened when Zia -- a former ally-turned-archrival of Hasina -- was prime minister.

Rahman, 50, was tried in absentia after he fled the country for London in 2008.