---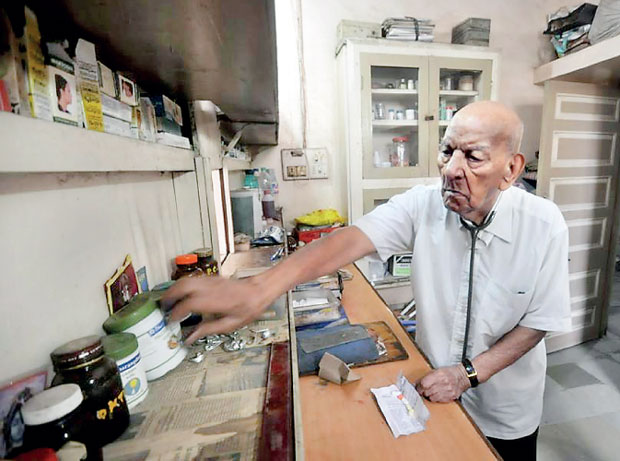 Pune, (Hindustan Times), 4 July, 2017 - On March 15, 2017, Dr Balwant Ghatpande became one of the oldest practising doctors in Pune, celebrating his 102nd birthday. Nurturing a true passion for science amidst a drastically changing landscape of medicine, Ghatpande, with his traditional allopathic knowledge, continues to treat patients in Pune.

"I would never retire," he says, when asked about his work. "Until my death I wish to continue to practice medicine. I pray that I should die while working in the dispensary."

His entire family is filled with doctors imbibing the same values.

"Being a doctor is one the most noble professions, where you can do the highest service to people. It gives humanitarian satisfaction, as well financial security. I have received everything from this profession, from reputation to money and the goodwill of people."