---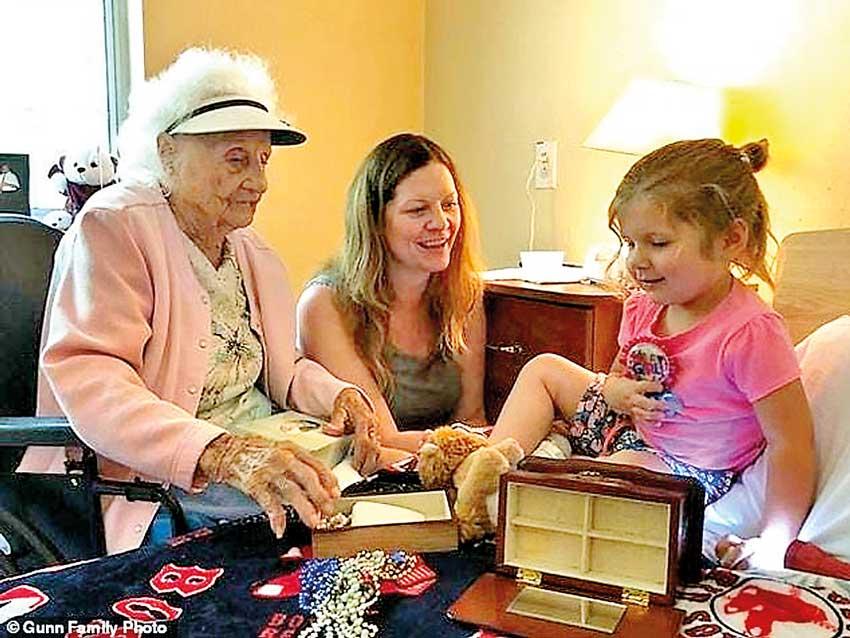 US, (Daily Mail), 28 May 2020 - A 103-year-old woman has been filmed celebrating her successful battle with coronavirus by chugging down an ice cold beer.

Jennie Stejna was recorded enjoying her first sip from a bottle of Bud Light while propped up in bed at a nursing home in Massachusetts. Stejna was the first person at her nursing home to come down with coronavirus three weeks ago.

Her granddaughter Shelley and great-granddaughter Violet Gunn, four, got to visit her before she fell ill.

It was the first Saturday in March. The next day they stopped allowing visitors into the home,' Shelley Gunn said. Stejna is a widow. Her husband Teddy died in 1992 at the age of 82.
She has two children, three grandchildren, four great-grandchildren and three great-great-grandchildren.

At one point, Stejna's condition got so bad that her family called to say what they thought were their last goodbyes.

When Shelley's husband asked if she was ready to go to heaven, Stejna replied: 'Hell, yes.'

However by May 13, Stejna had recovered from COVID-19.