---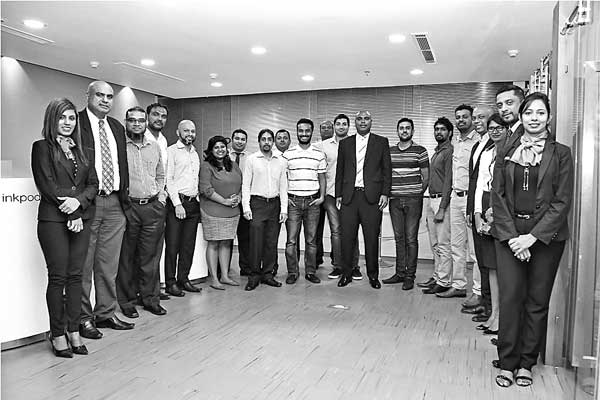 Regus Sri Lanka, the flexible workspace solutions provider, recently conducted a community event that focused on the rising number of start-ups in Sri Lanka.

The event, held under the theme 'Using your networks to accelerate your start-up', was carried out in collaboration with Startup Sri Lanka, an initiative by SLASSCOM Innovation and Entrepreneurship Forum. This event was held at Regus Business Centre located at the McLaren's Building in Colombo 4.

The event was dedicated to start-ups and entrepreneurs as community networking provides specialist support to entrepreneurs and small and medium enterprises (SMEs) looking to kick-start their business. A total of 20 start-ups from several industries including FinTech, Mobile App Development, E-Commerce, Digital Services, Education, Bio Technology, HealthTech, Branding & Marcom participated in the event, which featured two renowned experts in the field. The keynote address and mentoring was done by LSEG Business Services Country Head Rohan Paulus while Half-Life Director Aloka Gunasekera also addressed the audience.

During the event, Regus Sri Lanka highlighted the various types of innovative, affordable services that start-ups can avail themselves to by coming to Regus. These include meeting rooms, co-working spaces, collaborative spaces, virtual offices and drop-in lounges. In Sri Lanka, Regus Offices are available in prime locations in Colombo and immediate suburbs.

Speaking about the event, Regus Sri Lanka Country Manager Dr. Nirmal De Silva stated, "Regus community networking is an exciting new initiative that gives start-ups and other organisations the perfect platform for growth. It is exciting to see such young, vibrant start-ups come together under one roof to network, interact and educate themselves on what lies out there for their ventures. We see such networking events as an important part of creating the start-up ecosystem in the country. As with any business venture, there is definitely a requirement for office space but you need not be restricted to the traditional, costly offices that people are generally used. Through Regus' flexible workspaces, you can easily access a wide variety of conveniently-located workspaces based on your requirement and budget."

Regus is the world's largest provider of flexible workspace solutions, with a network of 2,850 locations across 107 countries and over 1,000 cities, serving 2.3 million members. Regus' customers include some of the most successful entrepreneurs, individuals and multi-billion dollar corporations in the world.