---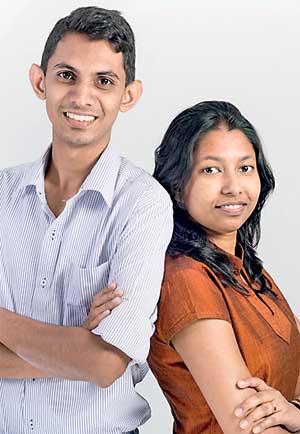 Last year, a hot new start-up, Twomoon Digital, introduced the first-ever automated buying and programmatic native advertising tool to the digital advertising market. After a successful jumpstart, this year the company decided to migrate a portion of its development to Sri Lanka's software leader, Creative Solutions.

"We needed a development partner that could help us elevate our technology to an even higher level," said Twomoon Digital CTO and co-founder Ronny Linder.

"We'd already heard great things about Creative Solutions and after reviewing their track record, we felt certain that they were the best choice for us."

Twomoon Digital builds technology that helps publishers monetize native display ads and advertisers to build powerful native campaigns. This advertising trend is gaining momentum and Twomoon Digital is well positioned to benefit from it.

"As Internet usage continues to soar, we see advertisers becoming increasingly aggressive in their battle for attention in the already clustered digital space," said Linder.

"That approach is beginning to backfire and now in many cases aggressive advertising repels the users. It is obvious that the paradigm in advertising needs to shift."

Native advertising is based on the principle of non-intrusive ad message placement whereby the ad is blended visually and content-wise with the context of the host page. According to Linder, the non-intrusive quality and the "organic appeal" of native ads are what help communicate the message to the user much more effectively.

Twomoon Digital's technology enables advertisers to buy native display ads in an automated buying tool, which also enables programmatic buying. Their solution offers true native display and sponsored content for premium brand advertisers. With this technology, the company is setting their sights on conquering markets within and outside the Nordics.

"That is where Creative Solutions comes into play. In order to reach more markets, we need to groom our product and evolve it constantly. With the support of Creative's excellent engineers, I have no doubt we will see great results!" said Linder.

Creative Solutions and Twomoon Digital started their collaboration in December 2015. Together, they will work on the development of Twomoon Digital's two products, SuperNative and SuperInsights, a programmatic reporting tool.