---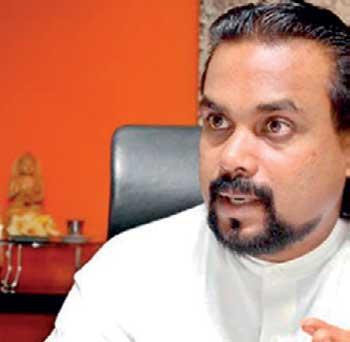 By Yohan Perera and Ajith Siriwardana
Power and Energy Ministry Secretary Dr. Suren Batagoda is the culprit behind the power crisis, UPFA MP Wimal Weerawansa told Parliament yesterday.
He said the crisis had been created by Dr. Batagoda so that the companies belonging to one of his associates could benefit it.

The MP said Dr. Batagoda had prevented awarding a tender to a Chinese company which offered a lower price for emergency purchase to enable Agrico which belongs to one of his associates to benefit. "This government officer had actually cancelled the tender procedure after the Chinese company offered a lower price. The present power crisis could have been avoided if this tender procedure was implemented," he said.

The MP said a floating diesel power plant had reached Sri Lankan shores at the moment and this plant is also going to be purchased from one of Dr. Batagoda's associates.
"It is essential to resolve the crisis as soon as possible without allowing any one to gain benefits out of the crisis," he said.