---
Some parties have already said they will work with President Rajapaksa if they win the election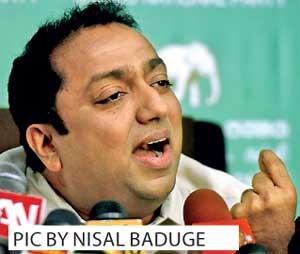 By Yohan Perera
UNP will form its own government after the general elections by mustering a majority through a dialogue with MPs of other parties, its General Secretary Akila Viraj Kariyawasam said yesterday.
Mr. Kariyawasam said his party will woo the members it wishes to take into its fold after the polls.

"We will not work with President Gotabaya Rajapaksa but will form our own government, the way we did in 2001 when Chandrika Kumaratunga was the President. Mr. Rajapaksa can function as the President as per the constitution but we will carry the government forward," he said.

"Some parties have already said they will work with President Gotabaya Rajapaksa if they win the election. They are accusing us of getting into deals with the government but now it is clear as to who is trying to getting into deals," he added responding to the recent claim made by the Samagi Jana Balawegaya that it will work with Mr. Rajapaksa if it wins the general election on August 5, 2020.

On a different note Mr. Kariyawasam urged the government to come up with an effective plan to reopen schools. "It is necessary to have plans to cover the Advanced Level examination syllabuses and to have a proper time frame to fix the exam," he said. Also he said it is essential for the government to implement the program of providing tabs to the advanced level students. " Our government had signed all necessary agreements with the relevant institutions to implement this project. Therefore we request the present government not to cancel this project," Mr. Kariyawasam said.