---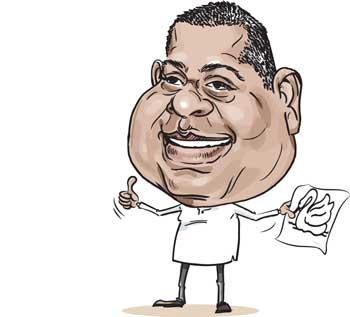 By Hemantha de Silva
One of the strongmen and confidantes of the Mahinda Rajapaksa regime and former Mihin Lanka Chief Executive Officer Sajin Vaas Gunawardena called on the members and the supporters of the Sri Lanka Freedom Party (SLFP) to work towards the victory of New Democratic Front (NDF) candidate Sajith Premadasa at the November 16. Presidential election.
Addressing a group of members of the SLFP from Ambalangoda, Balapitiya, Karandeniya and Rathgama electorates at the Ambalangoda Sea Breeze Hotel on Saturday, the former SLFP Chief organiser for Balapitiya electorate said that he knew who the Rajapaksas were and described SLPP Presidential candidate Gotabaya Rajapaksa as a ruthless person.
Mr.Gunawardena who was once the Foreign Affairs Coordinating Secretary of former President Mahinda Rajapaksa stated that SLFP had to work towards the victory of Mr. Premadasa in order to safeguard the freedom and democracy that was restablished in 2015.
SLPP Presidential candidate Gotabaya Rajapaksa is a ruthless person