---
Resolution 30/1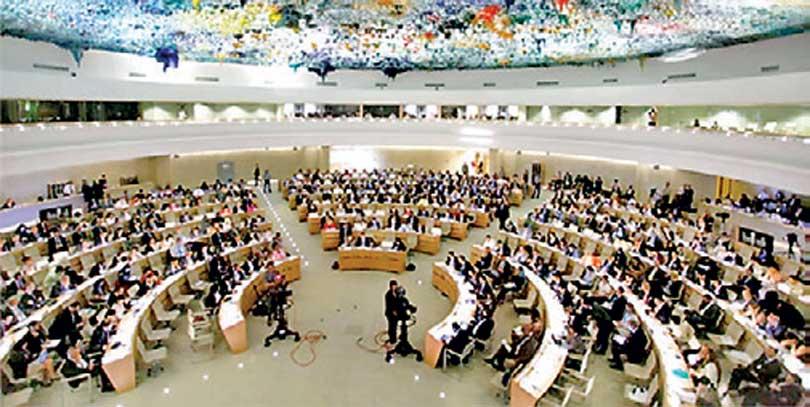 A committee to be formed after obtaining the views of stakeholders
By JAMILA HUSAIN
The government has begun internal consultations by inviting several ministries and leading experts to express their views on UNHRC Resolution 30/1, which Sri Lanka co-sponsored in 2015, sources close to President Gotabaya Rajapaksa told Daily Mirror yesterday.
Last month the DM reported that the government would review the resolution and look at making a fresh presentation to the UNHRC when it begins its sessions in February-March.
Sources said after gathering the views of the relevant ministries and experts, a committee will be appointed to draft a fresh presentation which will be submitted to the UNHRC.
The committee will include relevant ministers and leading experts.

The Daily Mirror learns that Sri Lanka has successfully gained the support of Russia and China, which have agreed with the government's view that the war against the LTTE should be studied in its entirety and not only during its final months.

Both the Russian and Chinese Foreign Ministers, in talks with Foreign Minister Dinesh Gunawardena on Tuesday also hinted that it was Sri Lanka's sovereign right to sort out their domestic issues.

Once the new presentation is drafted, the government will hold talks with other countries including India to gain their support.

President Gotabaya had told foreign journalists last month that Sri Lanka would make a fresh presentation to the UNHRC as no leader could demoralize its own military.
After gathering the views of the relevant ministries and experts, a committee will be appointed to draft a fresh presentation which will be submitted to the UNHRC