---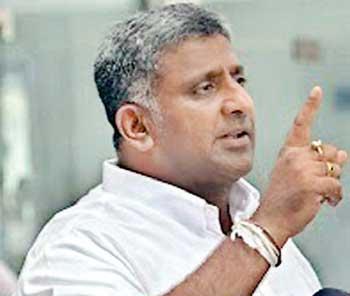 By Darshana Sanjeewa Balasuriya
Attention has been drawn to expand passenger services at Mattala, Jaffna, Batticaloa and Ratmalana airports in addition to the Katunayake airport, Minister of Industrial Export, Investment Promotion, Tourism and Aviation Services, Prasanna Ranatunga said.
He said the government was focusing on a number of alternative measures to prevent Covid-19 virus entering in the country.

"Annually, between 10 and 12 million passenger operations take place at the BIA.
It is estimated that in another two years this number would be between 18 and 20 million. With the outbreak of the Corona pandemic spreading across the globe, flights around the world have been disrupted, causing all airport services in the world to collapse, the Minister said.
He said that according to the International Aviation Association, passenger traffic demand in the Asia Pacific region will drop between 34% and 44%. However, passenger flights will return to normal once the corona pandemic is under control, he said. The minister said that traffic congestion at airports need to be minimised when working in accordance with social distancing and health guidelines.

He said that the Airport and Aviation Services has proposed to the government a series of measures to prevent the virus from entering the country.

Introduction of Clearance System before a passenger arrives in the country at the Katunayake Airport, preparation of a procedure for obtaining a list of passengers' arrive in the country within half an hour of the departure of the flight, take measures for all passengers to pass through the sterilizers on arrival, making it mandatory for all arriving passengers to be subjected to Covid-19 test and obtain a report, referring passengers to quarantine centres, disinfection of airplanes and airports from time to time and observing social distancing are among those proposals.

According to the airport authorities, arrival of passengers and passenger traffic at the Katunayake airport can be minimised through a system where passengers can land in the country in accordance to their destinations.
The Minister said that cabinet approval has already been granted to expand passenger aviation services at Mattala and Ratmalana Airports. He said the government is hoping to expedite the proposal.
It is estimated that in another two years this number would be between 18 and 20 million