---
Both Pakistan and India helped us to end the 30-year-long civil war against another kind of terrorism: that of the Liberation Tigers of Tamil Eelam (LTTE)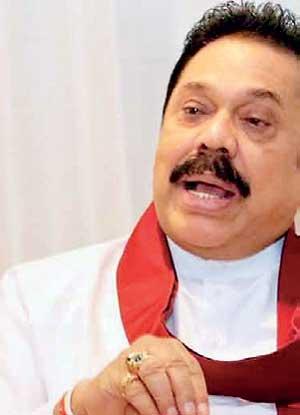 Responding to a question whether a comment made by a Pakistani diplomat in Sri Lanka was an interference in Sri Lanka's bilateral relationship with India during an interview with Hindustan Times Mr Rajapaksa said, "Look, whatever the view of any country, we will not get involved in the internal matters of India. But remember this: I always say India is a relation. Others are friends."
He stated that the new government was going to strengthen the provincial council system, when asked whether the government was going to abolish provincial councils in the light of a recent suggestion by President Gotabaya Rajapaksa that the councils may be redundant.

But then, those councils must use what we give them for the development of the North and East regions. Up to now, that didn't happen. We gave them money for development; instead of trying to help the people of those areas, they returned the money and we did all the development. Even the Tamil National Alliance (TNA), which is well-represented in our parliament was never interested in development. All they were talking about was devolution and creating a separate state for Tamils, he said. When reminded about a Western allegation that Pakistan had used its diplomatic presence in Colombo to radicalise Sri Lankan Muslims and encircle India, the Prime Minister said "Look, India and Pakistan -- you have your own problems. But that is your internal matter. Whether Islamist terrorism or another kind, we must have some form of cooperation with India. We must exchange views and information."

A question was posed to him whether it is contradictory to discuss terrorism with both India and Pakistan. He replied Sri Lanka will discuss the subject with both India and Pakistan and will continue to do so, as Sri Lanka was against terrorism, wherever it comes from."

"Both Pakistan and India helped us to end the 30-year-long civil war against another kind of terrorism: that of the Liberation Tigers of Tamil Eelam (LTTE). Pakistan gave us weapons and planes. India too helped, but didn't want to publicise it at the time. Without India's help, I don't think we would have won that war", Premier Rajapaksa recalled.
Look, India and Pakistan -- you have your own problems. But that is your internal matter. Whether Islamist terrorism or another kind, we must have some form of cooperation with India. We must exchange views and information