---
It is unavoidable to nurse suspicions on the part played by the project planners in view of it ending up in failure. The coast conservation project began from the Kalutara Calido beach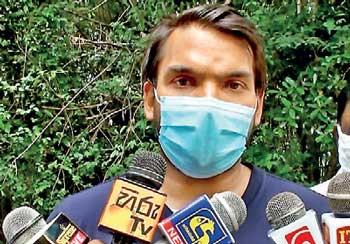 By Aneesha Manage
Former MP Namal Rajapaksa yesterday assured that the government would not allow anyone to deceive the people by carrying out worthless projects and said he would request President Gotabaya Rajapaksa to probe the failed coast conservation project at Mount Lavinia.
He told the media at the Mulkirigala Rajamaha Vihara that the project was implemented on Cabinet approval under the tenure of the previous government.

Mr. Rajapaksa said the Engineers were of the view that proper technological methods had been adopted in carrying out the project.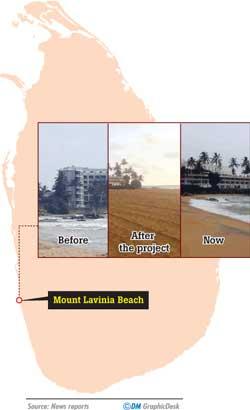 "However, it is unavoidable to nurse suspicions on the part of the project planners in view of it ending up in failure. The coast conservation project had begun from Kalutara Calido beach. Meanwhile, the person who submitted the Cabinet paper, the selection of the contractors and the person who prepared the environmental feasibility report should be probed," he said.

Mr. Rajapaksa said it was uncertain whether the contractors would bear the massive loss that would be incurred by the government because of this failed project.