---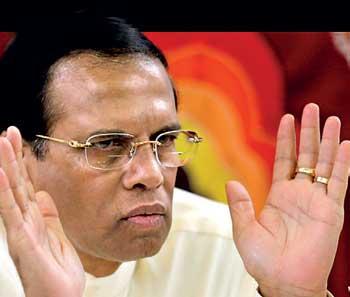 President Maithripala Sirisena said yesterday he would declare a National Day of Mourning if a Bill to abolish the death penalty was brought before Parliament.
■The president was addressing a national programme held in embilipitiya
The President was addressing a national programme held in Embilipitiya to grant land title deeds to all Mahaweli farmers.

The handing over of deeds to 5,000 Mahaweli farmers in the Walawa Zone was held in Walawa under the patronage of President Sirisena.

The programme commenced in 2016 on the instructions of the President, addressing a long standing problem of the Mahaweli people.

The target of granting ownership of blocks of Mahaweli land to Mahaweli farmers is in its final stage.
The programme was commenced in 2016 on the instructions of the President, addressing a long standing problem of the Mahaweli people