---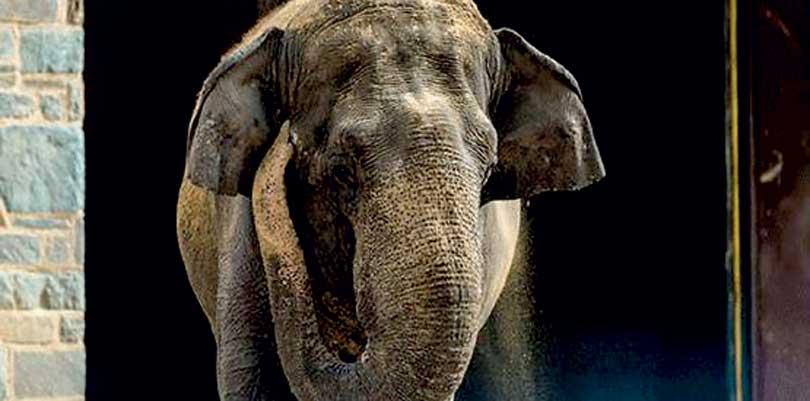 They elected to humanely euthanize after decades of managing and treating Shanthi's osteoarthritis
The Smithsonian's National Zoo and Conservation Biology Institute in the United States announced the death of a female Sri Lankan elephant 'Shanthi'.
"After decades of managing and treating Shanthi's osteoarthritis, animal care staff recently noted that her physical condition had irreversibly declined. They elected to humanely euthanize her on June 26. Shanthi was estimated to be around 45 years old," the Smithsonian's National Zoo said.

"Female Asian elephants in human care typically live into their mid-40s; scientists speculate wild Asian elephants have a similar lifespan. During Shanthi's 44-year-long tenure at the Zoo, she made significant contributions to the conservation community's knowledge about the biology, reproduction, diseases and ecology of this critically endangered species,"it was pointed out. "Generations of staff and visitors have come to know and love Shanthi and, by extension, Asian elephants," said Steven Monfort, John and Adrienne Mars Director, Smithsonian's National Zoo and Conservation Biology Institute.

"Her contributions to research and medicine have made an indelible mark on our efforts to save her wild counterparts from extinction, as well as improve the lives of her fellow animal ambassadors. Over the past few years in particular, our elephant and veterinary teams have gone the extra mile to ensure Shanthi's physical, social and mental well-being. They have her best interest at heart, and I am grateful for their professionalism in providing her with extraordinary care and compassion,"he said.
Shanthi was estimated to be around 45 years old
Asian elephants in human care typically live into their mid-40s