By Yohan Perera and Ajith Siriwrdana
Leader of the House Lakshman Kiriella yesterday requested those who will be representing President Maithripala Sirisena at the UNHRC session not to make adverse changes to the joint resolution which will be presented by Sri Lanka along with six other countries.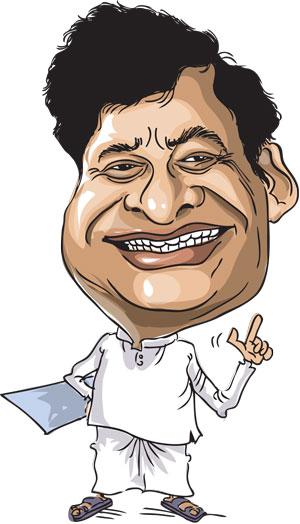 Minister Kiriella who was speaking during the committee stage debate of the budget in Parliament said the resolution should not be changed as it did not comprise any adverse clause.

"The resolution has praised Sri Lankan government for resolving the political crisis of October 26, 2018 amicably, setting up and facilitating the function of the Office on Missing Persons (OMP) making arrangements to enact Reparation Bill, other human rights laws and releasing of forces held in the north and the east. Also it had suggested that Sri Lanka should make important gains on these matters and to abolish the Prevention of Terrorism Act. The resolution further says the government should seek technical assistance and advice from UNHRC in these matters. When looking at these points in the resolution, it would be advisable not to make any adverse changes," the Minister said. Responding to an allegation made by UPFA MP Mahindananda Aluthgamage who spoke earlier that the government had created a crisis between the Executive, Judiciary and the Legislature, Mr. Kiriella said it was started by President Sirisena. "It was President Sirisena who appointed his rival in 2015 presidential election as the Prime Minister going beyond his powers. However, President Sirisena was flexible initially as he agreed to handover almost all his powers through the 19th Amendment.