---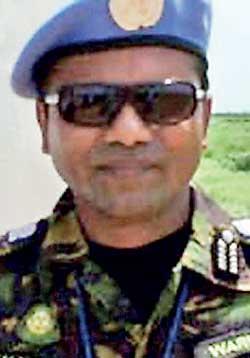 By Darshana Sanjeewa Balasuriya
DIG Waruna Jayasundara has been appointed as the new Commandant of the Police Special Task Force (STF), Police Spokesman Jaliya Senaratne said.
DIG Jayasundara, who was in-charge of the Western Province (North) appointed as the STF Commandant after the transfer of DIG M.G.L. Gunathilaka, who held the post of STF Commandant of the Trincomalee Division.
Meanwhile another four DIGs were also either transferred or appointed.

Accordingly, DIG B.R.S.R. Nagahamulla has been appointed as Acting DIG in-charge of Western Province (North) while DIG M.N. Sisira Kumara was appointed as DIG of the Recruit and Examination Division in addition to DIG of Human Resources Management Division.

DIG U.P.A.D.K.P. Karunanayake and DIG H.N.K.D. Wijaya Sri were also transferred.

The Spokesman said the transfers were made on the approval of National Police Commission and the Elections Commission.
DIG B.R.S.R. Nagahamulla has been appointed as Acting DIG in-charge of Western Province (North)