---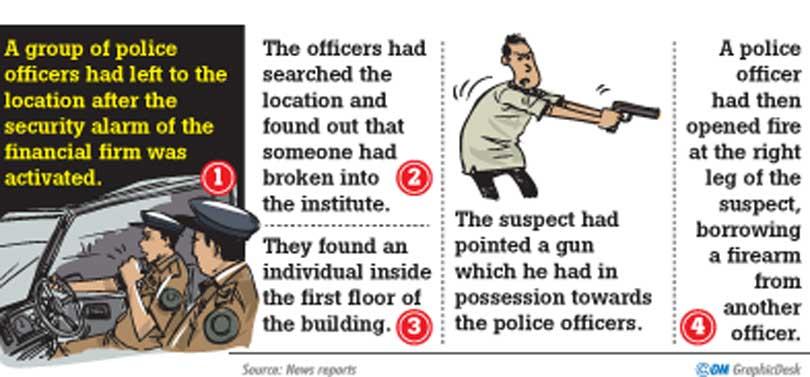 By Darshana Sanjeewa Balasuriya
A suspect who entered a finance firm in the Horana Town was hospitalized when police fired at him early yesterday morning.
The police said a group of officers attached to the Horana Police Crime Branch had left to the location on the Panadura Road after the security alarm of the financial firm was activated. After a through search they found out that someone had broken into the institute and saw an individual inside the first floor of the building.
According to the police, the individual had pointed a gun which he had in his possession towards the police officers. They had then opened fire at the right leg of the suspect borrowing a fire arm from another officer.
The suspect who was injured was admitted to the Horana Hospital.
He was identified as a resident of Pokunuwita and is undergoing treatment at the Hospital under police custody.
Investigation revealed that the pistol which was pointed towards the police, was a plastic toy pistol.
The individual had pointed a gun which he had in his possession towards the police officers