---
Singapore is not known to have extradited its citizens under extradition laws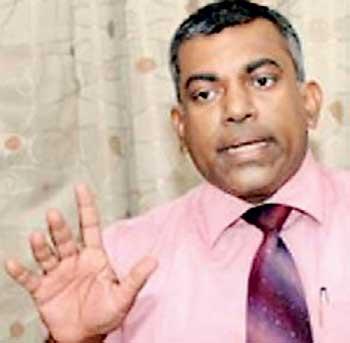 By Sheain Fernandopulle
Bringing back Central Bank's former governor Arjuna Mahendran to the country is not as easy as President Maithripala Sirisena thinks, Dean of the Faculty of Law, University of Technology Jamaica, West Indies, Prof. Prathiba Mahanamahewa said.
He told that there was no possible way of bringing Mr. Mahendran to Sri Lanka at this stage despite the documents relating to extraditing him being signed by the President yesterday.
"We have not signed an extradition treaty with Singapore and Sri Lanka's extradition act will not carry any weight in Singapore," the Professor said. According to the Singapore extradition law contains robbery, bribery, crime or cheating. As such Mahendran as a citizen falls under the extradition act and is applicable to him," Prof. Mahanamahewa said

However, he said there were defendants for Arjuna Mahendran like if his fundamental rights are likely to be violated in Sri Lanka, he would never be sent here by Singapore; if he is politically victimized, Singapore will never send him according to the International Covenant on Civil and Political Rights that Singapore has signed and if he is under threat or intimidation in Sri Lanka, Mahendran will not be sent here.

"Mahendran is a well prepared and organized man because of the several newspaper reports on him. Therefore, he will come out and say he would be politically victimized once he is sent to Sri Lanka as the country is heading to an election period," Prof. Mahanamahewa said.
the Singapore government was very strict with regard to the fundamental rights of its citizens.

Referring to the report containing more than 21,000 pages to be submitted to the Singapore government for Mr. Mahahendran's extradition, he said once the Singapore government received the report, it would be sent to the Ministry of Foreign affairs and Ministry of Justice to be reviewed.

"This is a long process. In fact, the relevant documents to extradite Mahendran could have been sent earlier," Prof. Mahanamahewa said. "Sri Lanka can make request to the Singapore government. However, it is up to them to consider the request."