---
Islamic extremists carried out the bombings in retaliation to the attack on the mosque in Christchurch, New Zealand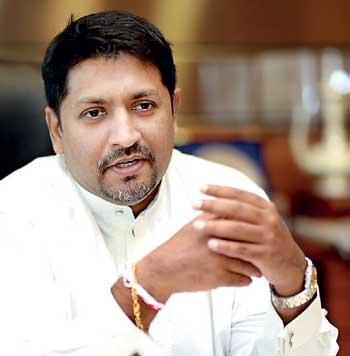 By Yohan Perera and Ajith Siriwardana
All extremist organizations including the Thowheed Jama'at should be banned immediately and its members arrested, their properties confiscated and their assets frozen, State Minister of Defence, Ruwan Wijewardene said yesterday.
In a statement he made in Parliament, he said the Easter Sunday carnage had been carried out by the Islamic terrorist group known as the Thowheed Jama'at.

The state minister said the bomb blasts had been coordinated to inflict the maximum damage to the devotees attending churches and hotel guests on Easter Sunday.

"Thowheed Jama'at is linked to the international terror group JMI is believed to have carried out the bombings in retaliation to the attack on the mosque in Christchurch, New Zealand. More information is being uncovered on these organizations," he said.

The state minister said one should not look at all Muslims in a suspicious manner just because one particular terror group had been engaged in a barbaric act. "Most Muslims are supporting and cooperating with the security forces especially when it comes to investigations," he said. The state minister said some responsible officials were told of the impending attacks. After information of such attacks was received it has been shared only by a few of them. "Neither the Prime Minister nor myself nor the tri-forces commanders were informed of the imminent attacks," he said.

When an opposition MP shouted out saying 'all lies, all lies', the state minister said 'no, it was true'.

"One cannot understand why neither the Prime Minister nor myself were informed especially at a time when the President was out of the country," he said. The state minister said neither the Prime Minister nor himself had been invited to the security council meetings since last October and confirmed that the President had informed them that an investigation would be carried out on the attacks. The state minister told Parliament that all terrorists would be dealt with severely and every inch of the country would be searched to unearth these fanatics.