---
Union Assurance has continuously introduced innovative products and processes setting a benchmark in the insurance industry.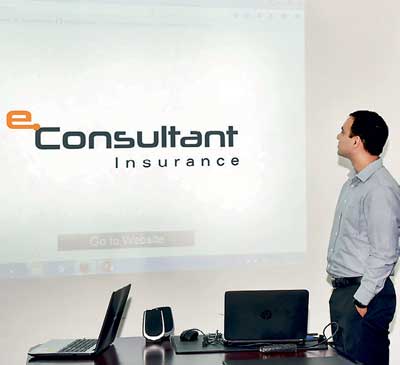 With the aim of setting new trends, Union Assurance brings forward an incredible opportunity through 'e-Consultant Insurance', which enables employment opportunities based on work from home concept for housewives, university students and students of other institutes. Being part of team e-Consultant will provide ways and means to improve your lifestyle while earning better revenue to live a better life.
e-Consultant will be an ideal opportunity for those who are willing to work freely and earn independently while being committed to work. In addition, being an e-Consultant will allow you to enhance the working experience while engaging with variety of people within a highly professional working environment.
Most importantly, being a member of the e-Consultant team will allow yourself to be part of one of the best insurance companies in Sri Lanka which was recognized as a 'Great Place to Work' for the fourth consecutive year by the Great Place to Work Institute for its best practices in people management.
The main responsibility of an e-Consultant is to communicate the wide array of benefits of the investment and insurance solutions provided by Union Assurance to the community through digital technology by the use of simple online-based system. Furthermore, e-Consultants will have the opportunity of providing full guidance for the customers whilst earning a higher income based on the commitment and performance.
The specialty of being an e-Consultant is the opportunity you will have to achieve success in life while wisely managing your time to spend quality time with your family or to acquire your educational goals. If you are a housewife, you will be able to work and earn without compromising precious family time by adjusting your schedule. If you are a student, being an e-Consultant will enable you to fulfil your educational goals and to chase your dreams while earning a reasonable income.
The inauguration ceremony of the launch of e-Consultant was graced by Union Assurance PLC Director/CEO Dirk Pereira and the dedicated website for e-Consultants –'www.uaeconsultants.lk' – was launched at the event.