---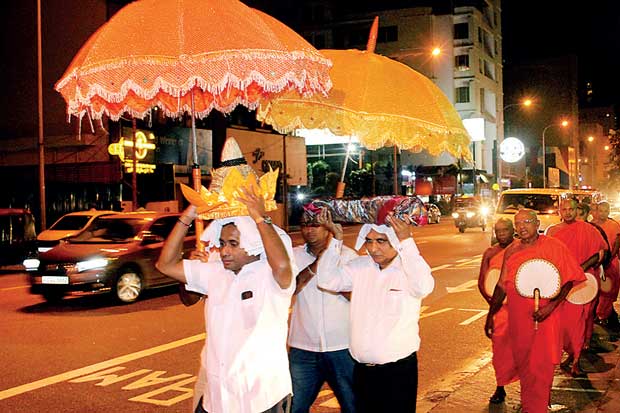 To coincide with the 22nd anniversary of Pan Asia Bank, a Pirith sermon was held recently at the bank's head office, with the participation of a large gathering of its staff and customers.

The Pirith ceremony which was held to invoke blessings on the bank was followed by an alms-giving to the Mahasanga on the following day. The bank also organized religious ceremonies of all other major faiths to mark this momentous milestone.

These events were jointly organized by the bank's Human Resources department and the Sports Club.

The occasion was graced by Pan Asia Bank Chairman G.A.R.D. Prasanna, Director Aravinda Perera, Director/Chief Executive Officer Nimal Tillekeratne, and the corporate management of the bank along with staff members.