---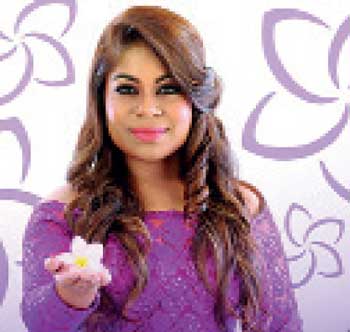 National Development Bank PLC (NDB) Araliya is a unique financial proposition that will focus on developing a woman's life not only in terms of financial well-being but also in developing her skills, health and intellectuality whilst giving her the strength, security and confidence to realize aspirations in her journey of life.

The Araliya savings account is the only available savings account for women, which provides free life insurance coverage. In fact, the Araliya savings account provides a free life insurance cover of up to Rs.1,000,000 and a free hospitalization cover for family members and the account holder. Furthermore, periodic medical checkups will be provided free of charge to the account holder, through Araliya.

Accordingly, if the average account balance for six months is Rs.25,000 to Rs.50,000, a maximum insurance benefit Rs.75,000 will be granted to the account holder. For account balances of Rs.50,001 to Rs.100,000 the maximum insurance benefit will be Rs.150,000 with a minimum of two days and a maximum 10 days free hospitalization coverage with Rs.2,000 per day. Accordingly, for account balances ranging from Rs.100,001 to Rs.250,000, a maximum insurance benefit Rs.200,000 will be provided to the account holder for a minimum of two days and a maximum of 10 days with Rs.3,000 per day.

Furthermore, for account balances between Rs.250,001 to Rs.500,000 a maximum insurance benefit of Rs.350,000 will be granted with Rs.4,000 per day.

The more you save, the more secure you and your family members are because if your account balance is Rs.500,001 and above, a maximum insurance benefit Rs.1,000,000 for a minimum of two days and a maximum of 10 days with Rs.5,000 per day will be granted via NDB Araliya.
NDB Araliya holds a host of benefits focused on women including additional bonus interest, a welcome gift on the initial deposit, free NDB Shilpa children's savings account upon the birth of a child, a gift on the 21st birthday and much more. In 2017, NDB also signed an exclusive agreement with the famous singer Umaria Sinhawansa as Brand Ambassador for the NDB Araliya savings account.

NDB remains dedicated to bringing its customers one step closer to accomplishing their lifelong ambitions through the range of services that is accessible through its growing branch network.