---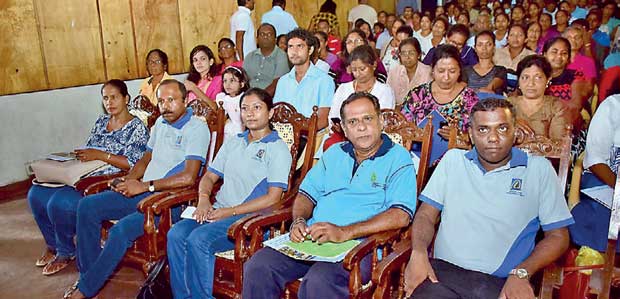 The invited guests and a part of the gathering
Lankaputhra Development Bank has come forward to provide loan facilities to entrepreneurs who are already engaged in the orchid industry and who intend to grow orchid.

This loan has been implemented under the 'Ran Aswenna' loan scheme planned by the Ministry of Finance. The significant feature of this loan scheme is that it intends to grant loans to orchid growers at lower interest rates and upgrade them to national level entrepreneurs. This loan scheme was launched at a ceremony held in the S. De S Jayasinghe Memorial Hall in Dehiwela recently. A large number of orchid growers and individuals who are anxious to become orchid growers were present at this occasion.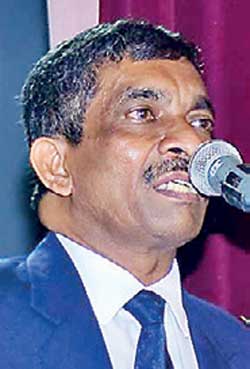 This programme was launched by the Lankaputhra Development Bank, H.M.K. Plant Nursery with the help of Unipower Company Limited.

Addressing the gathering, chairman of the LDB Ruwan Gallage said LDB has implemented many programmes to empower rural level entrepreneurs and this is also one of such programmes. According to the government economic vision, this programme will lead to direct more women for self employment. Gallage added that through such programmes, the bank will be able to provide extended services to the general public.

Elaborating the objective of the programme, acting GM/CEO of the LDB Ranjith Dissanayake said this loan project would provide loans at lower interest rates. Although some entrepreneurs posses the required knowledge and experience, they don't have much essential capital. At this juncture, LDB provides financial assistance as loans to make their business more successful. By granting technical knowledge and market opportunities by the bank is the significant feature of this loan programme. In addition, creating stable market for orchids, planting materials at concessionary prices, technical guidance and training will also be provided.

Dissanayake further said that the Bank expects to direct at least several entrepreneurs of about 800 participants who attended this occasion up to national level under the 'Ran Aswenna' loan programme. Loans will be granted with a maximum five years repaying periods.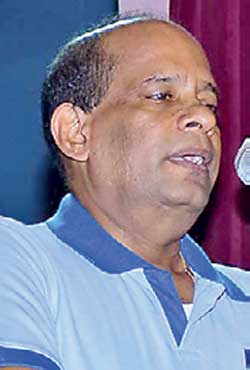 The LDB grants attractive interest rates for the savings and especially higher interest rates are paid for the fixed deposits of senior citizens. In addition leasing facilities, pawning service, 'Sandaliya' savings account for women, 'Shasthri' education loan scheme for the individuals to pursue in their higher education sector are some special services provide by the LDB at present.

The 'Shasthri' loan scheme provides concessionary loans for persons to follow degree courses, postgraduate degrees and vocational education in reputed universities and higher education institutes in Sri Lanka as well as overseas.

In addition, the LDB is implementing loan schemes namely 'Run aswenna', 'Rivi Bala Savi', 'Jaya Isura', 'Govi Navodaya' which have been introduced by the Ministry of Finance. Under these loan schemes entrepreneurs of the agriculture, animal husbandry, dairy farming, fishing industry, construction and engineering services, hotels and tourism sectors are able to obtain loans at lower interest rates.