---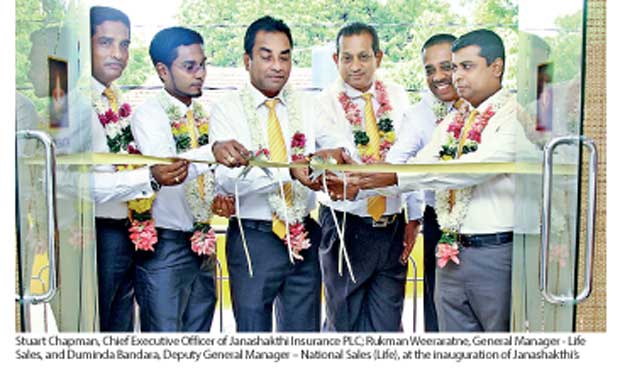 One of Sri Lanka's foremost insurers, Janashakthi Insurance PLC, in its continued commitment to delivering service excellence, recently opened its second branch in Jaffna, extending its Life Insurance services to its valued customers in the North.

Located at Clock Tower Road, Jaffna, the spacious and easily accessible new office will cater to Janashakthi's customers in the North. The opening ceremony was attended by a number of local dignitaries and senior members of the Janashakthi insurance team.

This opening of this newest branch expands Janashakthi's presence in the North, further strengthening their extensive branch network, and provides more people with access to Janashakthi's full range of innovative insurance products. The branch will be open to customers from 8:30 am to 5:00 pm on weekdays and 8:30 am to 12:30 pm on Saturdays.

Speaking on this latest branch opening, Stuart Chapman, Chief Executive Officer of Janashakthi Insurance PLC said, "Our second branch in Jaffna is a reflection of the numerous untapped opportunities that are available to us in the North and East. This new branch is simply one of many steps that we will be taking to ensure that we capture and leverage on the unrealised potential that this region has to offer. In line with our commitment of delivering service excellence to our customers, the new Jaffna branch will help strengthen our brand among our customers in the North, while ensuring that the Janashakthi name is heard in every corner of our island."