---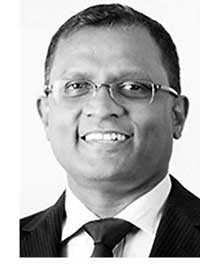 Providing the comfort of seamless transactions to customers, the Bank of Ceylon provides ease of banking 24 x 7 all 365 days a year with its newly established Cash Deposit Machines (CDM) with an island-wide network that consists of over 100 machines.

With this new feature –filled machine, customers are now given the freedom to transact when they want rather than having to rush into branches during banking hours, squeeze in long queues and waste their precious time unnecessarily.

Customers can instantly deposit cash straight into their BOC account that gets credited on real time without an additional charge. Unlike many cash deposit machines which requires money to be fed into the machine note by note or be inserted into an envelope, this machine allows customers to place a total bundle of 200 notes in a mix of any denomination in a single transaction. This machine also accepts "cardless" deposits made by ATM cards or fund transfers made by simply keying debit account and the credit account numbers as per instruction displayed on CDMs graphic screen. Currently the maximum deposit value using an ATM Card for a customer's own account is set to Rs.1 million and cash deposits to one's own account or third party is set to Rs.200,000/-. Coming up with innovative ways and means to enrich the lives of the bank's diverse customer base, the Bank looks forward to extend this facility further within the branch network that is spread across the country.

Operating these CDMs is made easy as all simple steps that need to be followed are displayed on the machine's graphic screen guiding the customer step by step till the end of the process. Customers will receive a detailed mini-statement once the transaction is completed. If customers prefer to make the transaction completely paperless this CDM gives the customer the opportunity to activate an SMS alert to be received to a given mobile number.

"Being Bankers to the Nation, we at BOC take pride in assisting our fellow Sri Lankans from all walks of life to fulfill their aspirations by providing them the best and most convenient financial solutions. In extending this new technology to Colombo, its suburbs and beyond Colombo, BOC fulfills its promise to be a responsible bank that looks into the banking feasibility of the whole country. With its 627 branch network and the over 650 ATM/CDM Network we are proud to say that our customer touch points now exceed 1200," said Deputy General Manager Sales and Channel Management Senarath Bandara.