---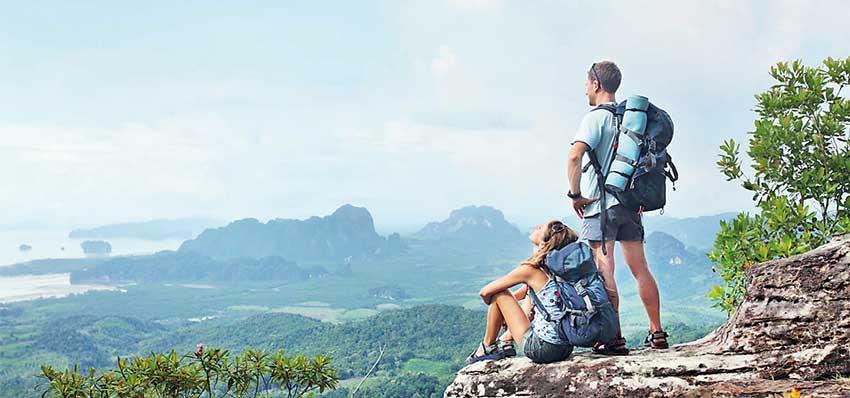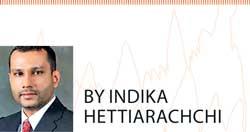 Tourism is probably the worst affected industry from the outbreak of the COVID-19 pandemic. Sri Lanka is yet to feel the economic and social impact of the unprecedented global lockdown and travel restrictions, which are likely to remain until the third quarter of 2020.

The COVID-19 pandemic hit Sri Lanka's tourism industry at a time when the industry was in need of a disruption to catalyse a new growth cycle. Perhaps the COVID-19 pandemic could bring a positive change to the industry for a stronger recovery.

Sri Lanka's tourism industry expanded fast during the last decade. But poorly planned hotel developments, expansion of the informal sector and overtourism in some segments resulted in diluting the value of the Sri Lankan tourism offering. Ineffective policy responses/initiatives also contributed to the gradual erosion of the country's tourism prospects. The tourism industry's returns were declining while the tourism ecosystem was getting fragile.

However, the developments post COVID-19 are likely to be beneficial, at least to some key segments of the tourism value chain.

Formal sector recovery
Sri Lanka's formal tourism sector has been hit hard by the expansion of the informal sector – mainly informal accommodation. Although the informal sector enhances the inclusivity of the industry, Sri Lanka's informal sector has been expanding in a direction, which was dragging the overall quality of the industry.

The latest indications suggest that the informal sector will decline and go through a reorganisation post COVID-19. International travellers will be more concerned about the health and safety aspects of the lodging they are going to stay, which will not favour the informal sector.

Moreover, the price pressure during the post-COVID-19 recovery phase will work in favour of the value-for-money all-inclusive hotel properties compared to the informal lodging and cheaper alternatives like home-stays and hostels. Some recent industry surveys also reveal that international travellers are less likely to use booking channels like AirBnB and will prefer to stay at well-established hotels and resorts.

Demand for small and mid-sized hotels/resorts
Most of the post-COVID-19 travellers are likely to stay at less crowded hotels as they will prefer to maintain some form of social distancing. Small and mid-sized hotels and resorts located in less crowded areas are likely to be preferred by travellers.

The post-COVID-19 tourists are also likely to stay in a single hotel or resort for longer periods rather than engaging in round-tours/excursions (and thus transiting to several properties). This will certainly improve yields of well-equipped resorts designed to cater to long-term stays while consolidating a case for smaller hotel properties in Sri Lanka.

Some surveys also show that demand for vacation homes and serviced apartments will also increase.

Small group travels
Sri Lanka has been attracting large-group travellers in the recent past, mainly driven by markets like China and India. It is likely that this segment will see a sharp decline as travellers will prefer travelling with family members or in small groups. This will also favour smaller and mid-sized hotels.

Another positive trend likely to emerge post COVID-19 is the increase in tourist traffic through travel agents or destination management companies. Tourists will want more customised holidays and personalised service of a reliable tour agent to mitigate the potential risks in the event of unforeseen emergencies. Small and mid-sized local travel agents, who had been severely affected by online travel platforms, are likely to benefit, at least in the
medium term.

Demand for wellness and nature tourism
The COVID-19 pandemic is expected to further increase traveller interest in wellness and nature tourism. This is a favourable trend as Sri Lanka was already making headways in the wellness and nature tourism.

Travellers will be more interested in areas like yoga, Ayurveda and mindfulness activities in addition to exploring nature. Sri Lanka has a variety of such experiences
on offer.

Hotels to restructure
The COVID-19 shutdowns have given opportunities for the hoteliers to rework their supply chain and internal management strategies. The operating cost structure of Sri Lankan hotels is comparatively high and there may be options to improvement through adoption of flexible and cost-efficient operating models.

Moreover, hotels will be required to do changes to enhance in-property offerings/experiences as hotel guests are unlikely to venture out of the hotel much in the future.

Further, Sri Lanka's hotel industry may also see consolidation, possibly driven by new players who may be better equipped to capitalise new travel trends.

New innovations
During the long lockdown period, there had been many creative innovations. There are some interesting innovations in the tourism sector as well and some of these have capability to further disrupt the tourism industry as well as increase the inclusivity of the industry. Some of these new innovations are seen in areas like tourism marketing and creating new experiences.

The travel and tourism sector will see an eventual recovery and it is not going to take much longer after travel restrictions are phased out. A recent survey in the US shows that 76 percent of the survey respondents are keen to travel internationally within one year and 58 percent within six months after travel restrictions are removed.

Moreover, the same survey shows that COVID-19 has only impacted around a quarter of high-income earners' ability to spend on overseas vacations (who typically undertake long international vacations).
(Indika Hettiarachchi is an independent consultant in project, venture and private market investment. He can be reached via Indika.h@jupitercapitalpartners.com)