---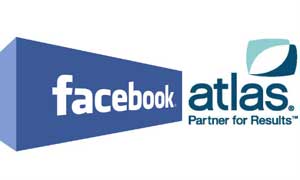 Facebook has confirmed that it has entered an agreement with Microsoft to purchase Atlas, the digital ad server and measurement solution. Although the financial details haven't been disclosed, the acquisition says a lot about the digital fortunes of both Facebook and Microsoft; the latter limiting its ambitions in selling online advertising, whilst the former is using its considerable clout - one billion users and counting - to become a hub for advertising. Amidst murmurings that Atlas's direction was waning under Microsoft's stewardship, the purchase is certainly exciting news for advertisers.

With Facebook's eagerness to discover innovative ways of monetising its service and turning a profit for its shareholders - something that's proved particularly challenging in the face of stiff competition from Google - the world's largest social network will now be hopeful of proving its value to brand marketers. Atlas will enable Facebook to show advertisers how well its ads drive sales or help to achieve other marketing targets.

Implications

Part of Atlas's appeal is the ability of its Advertiser Suite's to decide which ads should be displayed to which internet user. However, its major selling point is the proprietary data that tracks media attribution for online purchases, detailing how ads have influenced and encouraged transactions. If somebody buys a new coffee machine, for example, Atlas will show marketers if the same customer was exposed to any of the brand's online ads in the days leading to the purchase. In addition, Facebook will be able to track further touchpoints in the consumer journey by combining Atlas's existing features with the capabilities of Nielsen and Datalogix.
Brian Boland, Facebook's director of monetisation product marketing, said Atlas's acquisition is driven by a desire to achieve a "holistic view" of campaign performance, allowing marketers and agencies "to do a much better job of making sure the right messages get in front of the right people at the right time".
Facebook plans to invest in Atlas's capabilities by scaling its back-end measurement systems and upgrading the current suite of advertiser tools on both desktop and mobile, while user interface and functionality will also be improved.

Summary

While good news for Facebook and its marketing potential, Microsoft's sale of Atlas is continued fallout from the company's disastrous $6 billion purchase in 2007 of Atlas' former parent company, aQuantive Inc. At the time, Microsoft believed the purchase would position it as a leader within the digital advertising sphere.
In reality though, the value of Microsoft's digital advertising business continued to fall, while some advertisers have argued that the company has allowed Atlas to drift. Rather than brokering ads across the internet - a la Google - Microsoft has cut its losses and will instead focus on selling advertising on its own platforms and products.

Facebook's acquisition of Atlas should result in a significant increase in the sophistication of ad campaign analytics, giving brands a more complete view of how their Facebook advertising spend is performing. For brand marketers, the enhanced attribution and ROI features Atlas will provide for Facebook campaigns will enable them to justify shifting more advertising dollars to the social network.
---
Add comment

Comments will be edited (grammar, spelling and slang) and authorized at the discretion of Daily Mirror online. The website also has the right not to publish selected comments.

---