---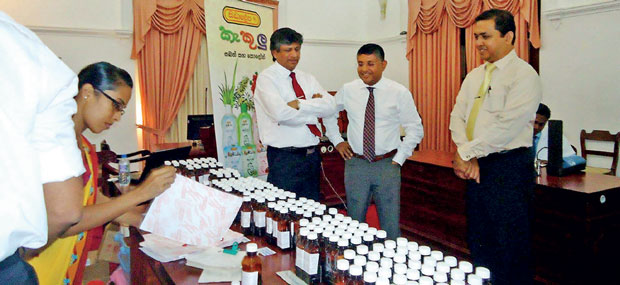 Siddhalepa, the leading ayurvedic hospital which organizes a series of ayurveda clinics for government employees to maintain their good health in order to serve the nation better, recently conducted a historic ayurveda clinic at Prime Minister's office in Colombo recently.

A large crowd from different departments of the Prime Minister's office attended the clinic to receive treatment free of charge from an expert panel of doctors from Siddhalepa Ayurveda Hospital.
Prime Minister Secretary Saman Ekanayake who displayed great enthusiasm about the project was instrumental in organizing this ayurveda clinic for his staff. Four doctors, nurses and drug dispensers were stationed full day in the Prime Minister's office. The staff could also purchase Siddhalepa products at a very special rate.