---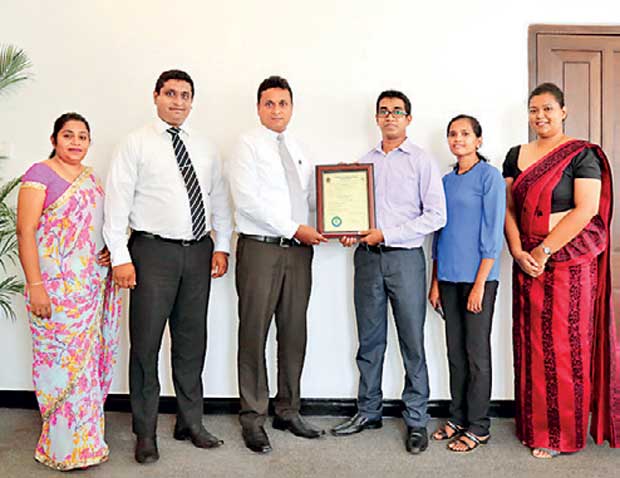 Kanrich Finance has been certified as a Carbon-Conscious financial services company. The certification is awarded to business entities that have calculated the footprint and have implemented a comprehensive Carbon
Management Program.
The International Organization for Standardization has a membership of 162 countries, and with a portfolio of more than 21,000 standards giving world-class specifications for products, services and systems, to ensure quality,
safety and efficiency.
Commenting on the achievement, Kanrich Finance CEO Shiran Weerasinghe said, "We are proud to receive the Carbon-Conscious certification because it not only underscores our effort to reduce our carbon footprint but it also places the company amongst an elite group of companies in the country who are making a decisive effort to meet international operational standards. The management and staff of Kanrich Finance are committed to enhancing our performance in this area."
In order to acquire this certification, Kanrich Finance had to adhere to model 'ISO 14064' standards when setting up and operating its management system. These standards are formulated as a result of international, expert consensus which provides a number of benefits.
The ISO 14064 standard published in 2006 is a part of the ISO 14000 series of international standards for environmental management. It specifies principles and requirements at the organization level for quantification and reporting of greenhouse gas (GHG) emissions and removals. It includes requirements for the design, development, management, reporting and verification of an organization's
GHG inventory.