---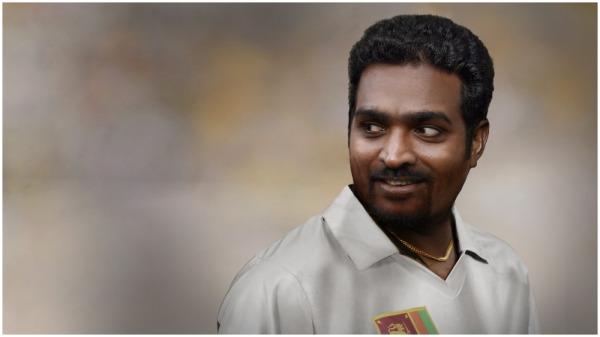 Sri Lankan cricketer of Tamil origin Muttiah Muralitharan was a terror on the cricket field as he flummoxed international cricketers with his wrist-spinning off-breaks time and again. No wonder he remains the only international cricketer to have scalped 800 wickets in Tests, with his victims mostly bowled or stumped.
But an attempt by his close family and friends to make him immemorial on celluloid with a biopic titled '800' has not only forced the leading Test wicket-taker to run for cover, but also landed an acclaimed and popular Tamil actor like Vijay Sethupathi in trouble.
It started on October 8, when the production team, comprising Movie Train Motion Pictures and Dar Motion Pictures, officially released the first-look poster that announced the biopic with Sethupathi to depict Muralitharan on screen. The actor too took to Twitter to make it official.
Pakistan speedster Umar Gul on Saturday announced he will retire from all forms of cricket after the end of the ongoing National T20 Cup. The 36-year-old Gul, who played his last match for Pakistan -- an ODI -- in 2016, featured for Balochistan team in the National T20 Cup, which ends on Sunday.
KKR captain Eoin Morgan blamed top-order batting failure for his side's comprehensive defeat to Mumbai Indians and said they need to "turn things around" quickly. "That's putting it very politely. With the batting early on, we made a few mistakes. Mumbai Indians bowled really well and proved exactly why they have been one of the form teams in the tournament so far," Morgan said.
Earlier, UK-based Tamil singer Teejay, who had featured as one of the two sons of actor Dhanush in award-winning director Vetrimaran's Tamil hit "Asuran", had turned down the offer to play the role of young Muralitharan, saying the script of the film also talks about the Sri Lankan civil war.
That was enough for not just the Tamil fringe elements, but also leading film personalities as well as politicians to join the fray to demand that Sethupathi step back from the film. For them, the near-silence of Muralitharan, when the Sri Lankan army set itself upon the Tamils, was a bigger issue than the genocide.
They brushed aside a statement from Dar Motion Pictures that it would be a pure sports biopic which won't hurt the sentiments of Tamils.
"It is difficult to earn a good name with the public. But people have reposed their love in you quite easily. That was because of the roles you donned that reflected the thoughts of people in the last mile. You have a long way to go. Why do you want to give your face for people to remember a betrayer forever? Please somehow try and say no to this project," director Bharathiraja told Sethupathi.
As the war raged on in social media, the actor himself has been maintaining a stoic silence. But he confessed to a friend that he will be in trouble either way — going ahead or withdrawing.
Taking to Twitter, lyricist Vairamuthu urged Sethupathi to let go this opportunity for the sake of Tamils.
"Sometimes, fame is achieved by not doing something, rather than doing. Your career is on the growth path. Why mar it," Vairamuthu said.
Lyricist Tamara, in an open letter addressed to Sethupathi, wrote: "Take a bold decision. Let us see what happens. The Tamils around the world will be behind us."
"Muralitharan is a betrayer of the Tamil community. Vijay Sethupathi is loved by the masses due to the roles he played with ease on the screen. He too will be considered a betrayer if he goes ahead and dons Muralitharan's role in the film," PMK founder S Ramadoss said in a statement.