---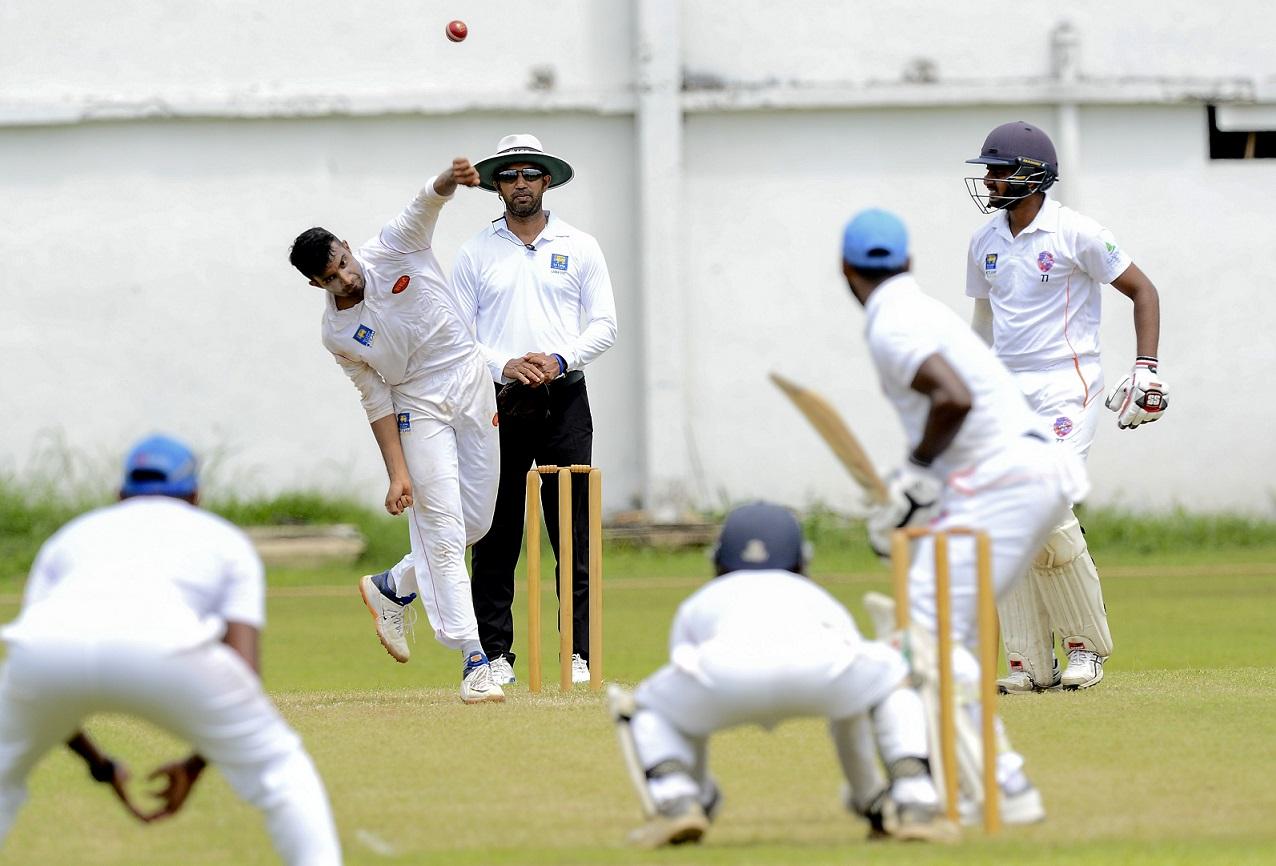 Umpires, including international umpire Kumar Dharmasena (C), stands during the start of the domestic cricket match between Chilaw Marians Cricket Club (CMCC) and Burgher Recreation Club (BRC) in Colombo on August 10, 2020, since the game came to a halt from mid-March amid the coronavirus pandemic. - Sri Lanka plans to stage a Premier League tournament subject to clearance from health authorities and the opening of international borders allowing foreign players to participate from August 28
Sri Lanka's domestic cricket season resumed on Monday with runs from Kusal Mendis and Angelo Mathews, almost five months after it was suspended due to Covid-19.
Mendis hit 132 not out for Colombo Cricket Club and Mathews made 80 not out for Colts Cricket Club, in separate 'Super Eights' matches. All up, six first-class matches were played. That many of these featured current Sri Lanka cricketers is a rare occurrence, as top players are often busy with international commitments during the domestic season, which ordinarily runs from November to
The resumption of domestic games, however, comes in the absence of international cricket, which SLC had hoped would take place in July and August. India's limited-overs tour of Sri Lanka was postponed indefinitely, while the Bangladesh Test tour of Sri Lanka has been pencilled in - but not confirmed - for October. Instead of these tours, SLC now hopes to play the Lankan Premier League (LPL) T20 franchise tournament.
Sri Lanka's domestic cricket was slated to begin at the end of July after the government had lifted curfews and supposedly brought the spread of Covid-19 under strong control, but an outbreak of the virus last month forced the resumption date to be pushed back. According to government figures, Sri Lanka has been largely successful in containing the virus, with fewer than 300 Covid-19 patients in medical care at present. (cricinfo.com)