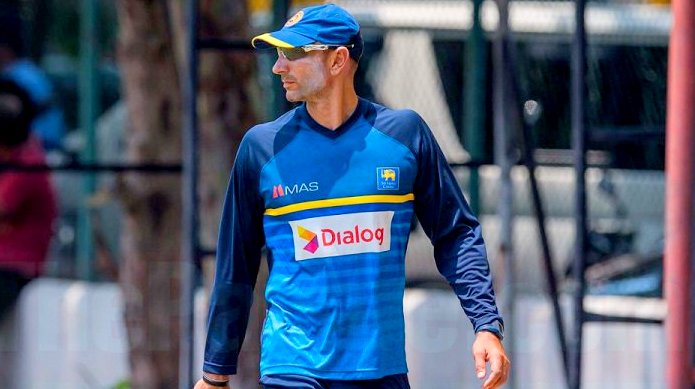 By Shehan Daniel
Sri Lanka's interim coach Nic Pothas yesterday defended his team's much maligned recent fielding performances, claiming that the recent criticism against the team was too harsh.
Pothas singled out only one instance in the recent past where he felt Sri Lanka had fielded poorly, and said the team had not been given credit when it was due.
"I think we need to be careful on that (saying Sri Lanka have fielded poorly), because in the first innings I thought we fielded phenomenally well. I think in general, we've been pretty harsh on them even when they put in good performances. I don't think they get enough credit for it," Pothas said.
Pothas claimed the final hour of the game against Pakistan in the Champions Trophy was the only instance where Sri Lanka had fielded poorly, and since then the team had fielded well.
"When we played against South Africa at the Oval, I thought we fielded brilliantly and we fielded brilliantly against India. Then we had an hour of madness at the end of the Pakistan game which was unfortunate," Pothas said. "Since then we've done some pretty good stuff in the field, and so I think we need to be a bit careful with always looking at the negative part of their fielding."
Incidentally, during the One Day International series against Zimbabwe, Sri Lanka dropped at least one catch which had implications on the result of the game, and it has been acknowledged as an issue among captains and members of the management team.