---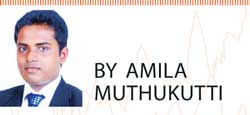 It is accepted that politics always shapes the economy but there can be cases where the economy decides politics. The results of the recently held local government election have made a platform where not only the rulers but also the business people can learn some lessons to win the competition, a common factor for business as well as politics. Be it business or politics, what drives is marketing.

Therefore, those who market well can excel in their respective fields, on the other hand, those who fail to market could be rejected by consumers or voters, finally making a huge cost. That's why, the politicians have to be good marketers, if they want to grab or remain in power.

Understanding

Before all, marketers have to understand the consumer: how he thinks, how much he wants to buy, how frequently he will buy and what he will tell his friends on the product so and so forth.

A product can never be designed without understanding the consumer, as supply has to be made for the prevailing demand. They may be different based on their income, their personal choices or from region to region. This diversity is a key part in marketing called market segmentation.
The same marketing principle can be applied to politics as well. People throughout the country don't think in the same way, as they face different problems and challenges in their day-to-day activities. This is why the politicians must go out of Colombo and try to read the pulse of rural community. The clear difference between the Colombo-born elite thinking and rural thinking seems to have led to this kind of election result. This is in fact an error of understanding the voter.

A majority of local consumers is more price sensitive. Likewise, a majority of voters, especially in rural areas, is more concerned on commodity prices than national issues.

Furthermore, the price fall of pepper had discouraged many rural people to cast their votes in favour of the government. If you don't give concessions, you will not be so popular. This may be right or wrong but this is the bottom line.

Advertising

It doesn't matter how quality goods you sell, you must communicate your target audience how it's better than that of competitors. This has created the need for a strong advertising campaign to sell. Probably, words speak louder than actions, due to advertising. If you don't advertise on your products, that space will be filled by your competitors in their favour.

This government had some marketable points, which in my opinion they didn't use properly. Instead of that, topics like corruption and public debt that the government used to combat with competitors were gradually losing their validity. Therefore, advertising is not about spreading information but convincing.

Delivering

Market is highly competitive, as it's comprised of so many competitors producing and selling homogeneous products. Similarly, the political arena is comprised of many political parties contesting for the same election.

Consumers and voters can be cheated by words up to a certain level, beyond which you will fail to do so. Hence, you should include things advertised or promised in your product. If not, the consumer may be disappointed when they buy your product and unwrap it.

It is recognized that the government could not live up to the expectations of the voters on many occasions. Therefore, the voters become disappointed at the government. By doing so, your brand also can be tarnished severely, which eventually makes you deprived of more votes or income. So, you have to deliver, whether or not it's a business or politics.

These are some lessons that can be commonly used to excel in both business and politics. Generally, businesses don't underestimate their competitors, although small in size, as there is a possibility where they will be stronger gradually. Know your market and product, you can then play well.

(Amila Muthukutti is an economist)