---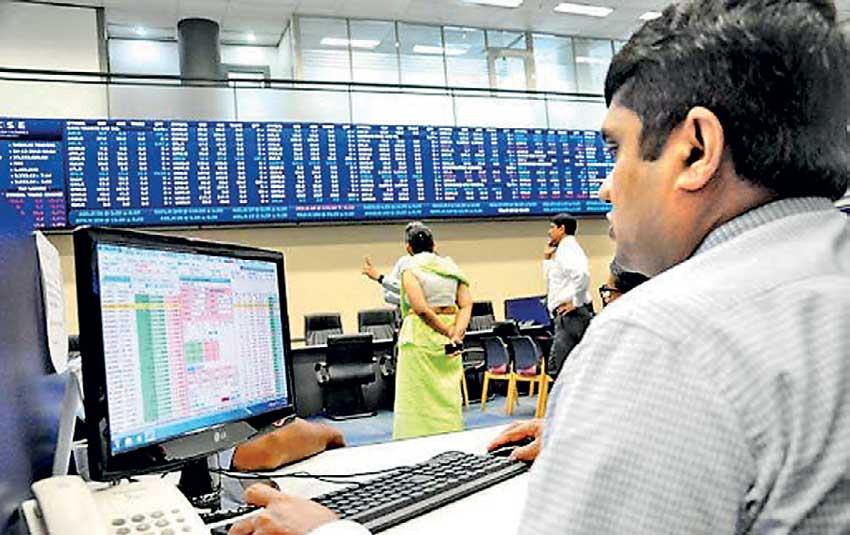 ASPI records highest single-day gain to close at 7,734.57, highest since Feb. 28, 2011
Market turnover tops Rs.12.4bn; market cap peaks at Rs.3.38tn
Records highest ever number of trades carried out in a single trading
Despite local investor bullishness, foreigners continue to keep away
The Colombo Stock Exchange (CSE) continued its bull run full steam ahead yesterday, smashing records and setting new ones, amid tremendous local investor bullishness, though foreigners continued to keep away.

The benchmark All Share Price Index (ASPI) gained 291.34 points yesterday, the highest ever single-day gain in the CSE history, to close at 7,734.57—the highest since February 28, 2011— while the more liquid S&P SL 20 index gained 12.81 points to close at 2,902.98.

According to the CSE Marketing Head Niroshan Wijesundara, over a period of nine months, the ASPI has increased by 82 percent. The S&P SL20 index has also shown a similar trend, increasing by 72 percent since May 2020, he noted.

Yesterday's market turnover topped Rs.12.4 billion and the number of trades for the day stood at 608,18, the highest ever number of trades carried out in a single trading day in the
CSE's history.

Also, the CSE market capitalisation reached its highest level yesterday, recording Rs.3.38 trillion.

Stockbrokers said local high-net-worth, institutional and retail interest was seen in the market. However, the total foreign purchases for the day amounted to Rs.122 million and foreign sales were at Rs.300 million.

Meanwhile, the CSE on Wednesday said it has taken measures to increase its regulatory supervision, given the increased level of market activity.
"Given the increased level of market activity, the CSE has taken measures to heighten the level of regulatory supervision, market surveillance and monitoring of risk.

The CSE has been proactively taking such measures in the past and will continue to do so," the statement said.

It also noted that the regulatory framework of the stock market has been strengthened on several aspects in recent times, including the supervision of stockbroker firms, monitoring of market risk and credit risk and market surveillance and enforcement mechanisms for listed companies.