---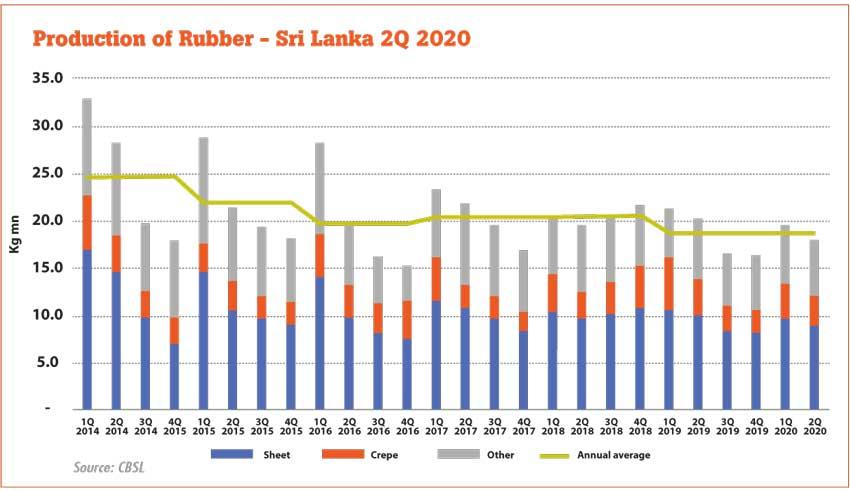 Despite manufacturers stepping up their efforts, rubber production on the decline
Manufactures forced to import over 50% of natural rubber required for their products
Backward integration seen with little hope on rubber plantations improving their game
By Shabiya Ali Ahlam
The continuing poor performance of rubber plantations could pull down the entire industry in the near future, including the manufacturers who are making steady progress, unless new strategies are conceptualised, a senior industry representative said.

Rubber manufacturers have stepped up efforts by increasing value addition, but sourcing raw materials locally to feed the supply chain is becoming increasingly challenging with rubber plantations making no real effort to expand production, shared Sri Lanka Association of Manufacturers and Exporters of Rubber Products (SLAMERP).

Speaking to Mirror Business SLAMERP Director General Rohan Masakorala said with the fall in production and productivity of rubber plantations— a growing concern that is witnessed over the years, and with no keen interest in bringing in new technology to improve the current stance— manufactures are forced to import over 50 percent of natural rubber required for their products.

"Competing countries sometimes have three times the yield that Sri Lanka produces. We have productivity issues. The farmers are not professional enough to invest in increasing output and these are major concerns," Masakorala said.

He stressed that Sri Lanka will need to continue to import, and increase the quantities imported if local raw material production does not improve.

Masakorala shared that as there is little hope on rubber plantations improving their game, manufacturers currently are encouraged to invest in plantations so that in the medium-term rubber productions would reach satisfactory levels.

"Interventions have been introduced and subsidies been extended, however the output remains low as plantations are not focused on their methods. So private companies are being pushed to explore plantations as well so there is backward integration," added Masakorala.

He also pointed out that if the current status continues, the local manufacture will become more like the apparel sector, where it will focus on value-addition, which Masakorala noted is not a bad path moving forward.

However, the sector would still require rubber imports to cater to the global demand. An assessment of Sri Lanka's rubber sector, carried out by charts.lk pointed out that the industry is currently in its survival stage.
Although Sri Lanka was one of the pioneer rubber growers in the world, today it has an ailing rubber sector due to a number of issues that have gone unaddressed.

Some of the issues are high cost of production, shortage of labour for runner tapping, and under development of the sector that provides over 300,000 direct and indirect employment.