---
By Nishel Fernando
The Sri Lankan entrepreneurs lack crucial business skills to take new innovations to the market despite coming up with a large number of innovations and excelling in international competitions, a top academic pointed out. Moratuwa University's Enterprise Centre for Innovation, Incubation and Entrepreneurship Director Dr. Thusitha Sugathapala said that Sri Lankans have been good at innovating products but however have so far failed in commercialising these products.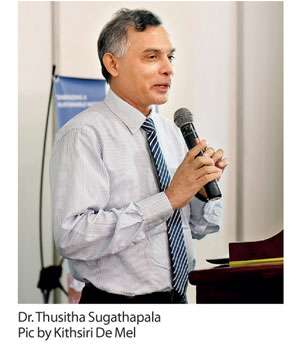 He noted that despite around 20,000 new product innovations have taken place, only around 1,000 products were successful in breaking into the markets.

"Even though we come up with products, we can't commercialise them," he said. He was speaking at a forum held last week organised by Jlanka Technologies, at the BMICH, on the sidelines of the Techno 2018 exhibition.
Referring to The Global Entrepreneurship Index 2018, Dr. Sugathapala pointed out that out of the 13 indicators of the index, Sri Lanka lagged behind in 11 indicators, which involves business skills.

In the latest Global Entrepreneurship Index, Sri Lanka was ranked at 90th globally and 16th in the Asia Pacific region, below India.

Dr. Sugathapala emphasised that the Sri Lankan entrepreneurs scored poorly in crucial indicators such as process innovation and technology absorption capacity, while performing above the global and regional averages in competition and product innovation.

In addition, Sri Lanka also lagged behind significantly in other indicators such as risk capital, tech sector, risk acceptance, networking and cultural support.

According to the index, Sri Lanka also lacked quality institutions that support entrepreneurs to grow.