---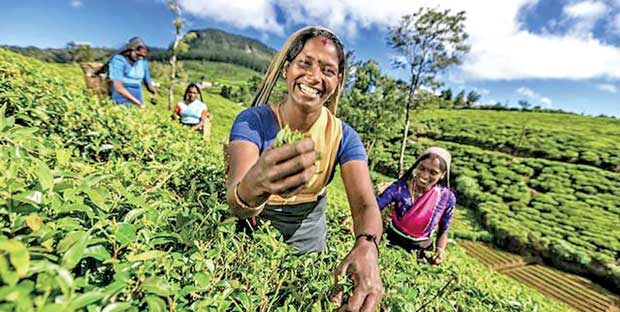 By Shabiya Ali Ahlam
Sri Lanka's tea industry has hit another stumbling block with the much-awaited global promotional campaign being put off for another few more months due to the shortcomings in the tender procedures and questionable capabilities of some of the selected service providers, Mirror Business learns.
The Plantation Industries Ministry expressed confidence this January in kicking off the campaign in April, after an almost four-year long wait. The ministry said the promotional campaign was split into three segments—creative, media buying and public relations (PR). However, now the ministry and Sri Lanka Tea Board (SLTB) have decided to have a relook at the tenders carried out for selecting suitable parties for media buying and PR, while the creative part will go ahead as planned with the selected partner, Phoenix Ogilvy.
The decision to look for new partners was taken two weeks ago jointly by the ministry and SLTB
Fresh tenders in this regard are expected to be called in the coming weeks.
According to the SLTB, the tenders received for media buying were defective and were rejected by the cabinet-appointed tender board. With only two proposals being received, one was quoted in foreign currency—not acceptable according to the tender regulations—whereas the other quoted an "extraordinarily" high fee.
Meanwhile, the SLTB has decided to do the PR part of the campaign on its own as the partner that initially won the bid is said to have lacked the required capacity.
"This (tender recalling process) will delay the campaign by at least three to four months. But the thing is there is also a need for transparency. The tender boards now are highly cautious of doing anything suspicious and they want to be absolutely straightforward," said SLTB Chairman Rohan Pethiyagoda, providing clarity over the unexpected turn of events.
He added that with transparency being a key requirement, the process will "take some time".
When questioned on the implications of the prolonged delay of the campaign on the industry, Pethiyagoda pointed out that the promotion primarily aims at increasing the value and awareness of the Ceylon Tea brand and not to increase the volumes exported or fetch higher prices.
"What the global campaign intends to do is to reinforce in the minds of consumers that Ceylon Tea is of high value, which is to stress it is a premium. But that is not to say that every consumer will buy it. It is about creating a reputation in the consumer market, which may not translate into greater volume of tea being sold or fetching higher prices," explained the STLB chief.
With the expected outcome of the campaign being intangible, he stressed the relevant authorities are cautious on spending, thus the whole exercise is undergoing a number of "bureaucratic steps" that are necessary.
The SLTB originally aimed to kick off the global campaign in mid-2012 but the mega task was put off to October 2013 and then towards end-January 2014, due to not having a suitable promotional partner.
The exercise will be carried out through the money collected from the tea cess, which is estimated to be around Rs.6.75 billion. The cess fund was created in 2010, where a Tea Promotion and Marketing Levy of Rs.3.50 for every kilo of tea exported was introduced.