---
Open source technology provider, WSO2 said its employees would continue to work from home till the end of 2020 although the government has given the clearance for both the public and the private sector to resume operations from May 11.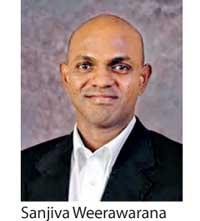 The offices of WSO2 will have opt-in availability, however, no employee is expected to come in.

"We are committing to this for the rest of the year, so people can choose where they live etc.," tweeted WSO2 Founder and CEO Sanjiva Weerawarana yesterday.

Weerawarana added that "key is everyone, or super majority, has to be remote," as having some come to work and some working remotely doesn't work.
"Covid-19 forced that on us - all we are doing is continuing it," he elaborated.

With regard to the work hours, Weerawarana said that the company has left it to the employees and teams to decide on the timings.

"However, we are advising everyone to 'shut off' too as it is terribly easy to fall into 'always working' mode, which is very unhealthy," he tweeted.
ven before the pandemic impacted the manner in which workplaces across the country carried out their day-to-day operations, WSO2 always had in place the work-from-home (WFH) option, an effort taken to allow its employees to maintain a healthy work life balance.

While the public and private sector received the go from the government to move operations back to the premises, a number of companies, mostly those in the IT/BPO sector are continuing with the WFH arrangement.

However, in other industries, even those employees who are able to deliver within the WFH arrangement, are expected to return to work. (SAA).