---
Tea Board chairman says strategy is to have zero tolerance towards any traces of pesticides and other residues
Stresses need to demonstrate sustainability credential and walk the talk
By Shabiya Ali Ahlam
The global market will soon see zero pesticide residue in premium Ceylon Tea product range as the Sri Lanka Tea Board (SLTB) urges industry players to resort to best agricultural practices that would ensure no trace of chemicals in the final product.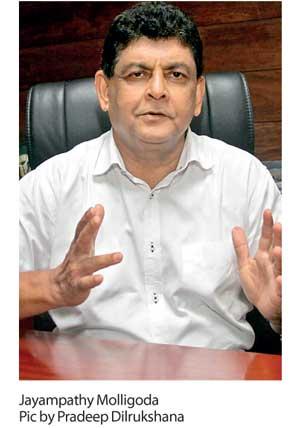 According to SLTB Chairman Jayampathy Molligoda, the ongoing strategy is to have zero tolerance towards any traces of pesticides and other residues in the end product that is exported, so that Sri Lanka can promote premium Ceylon Tea with a unique value proposition.

"We need to demonstrate the sustainability credential and walk the talk to promote the Ceylon Tea brand. For that we need this type of agriculture best practices to be followed and stringent precautionary measures taken by the SLTB and the industry players to ensure we offer to the market what we promise," Molligoda told Mirror Business.

To be certain the industry continues to move in this direction, laboratories and the tea tasting unit of the SLTB has been strengthened so that the teas catalogued and shipped are free of many impurities that would otherwise bring down the quality of the ranges reaching the shelves of the international market, he said.

While advocating the need to conform to best agricultural practices, Molligoda stressed that plantations would still need to use artificial fertilisers and pesticides to maintain yields.
"I am not saying we must ban the pesticide application, but I don't want a situation where due to the application the tea would be considered substandard.

From the point of the global tea promotion campaign, we want to promote a pesticide free product where we have zero tolerance to such as well. That does not mean we are going organic, but working towards that will help promote our Ceylon tea in the global market," Molligoda said, pointing out that the sooner the transition is made the better.

When questioned the sentiments of industry players in this regard, he said so far the response has been positive and the exporters have stepped up their efforts in making available to the international market Ceylon Tea that is free of
such contamination.

Mid 2018, the government lifted the glyphosate ban that was in place for about three years since it was imposed in 2015. The weedicide was banned over fears that it was one of the causes for the high incidence of kidney diseases in the country.

The ban exerted immense pressure on the tea industry in particular as production volumes dipped due to plantations being plagued by weeds.

With the industry having incurred a loss of about Rs.16 billion in value terms due to the lack of a suitable alternative, the government permitted the use of glyphosate only for tea and rubber plantations.