---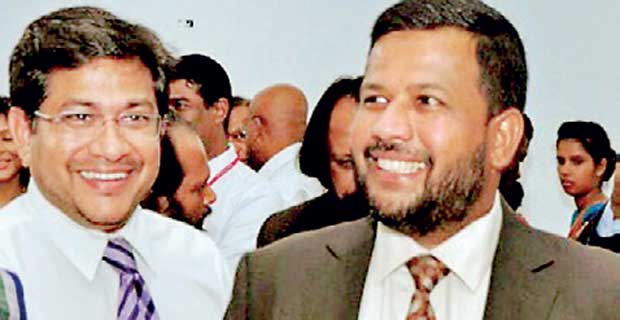 Sri Lanka's leading national market facilitator for its historic arts and crafts has turned around with surging profits.
"Laksala's return to profits shows that high quality Sri Lankan SME creations have local and international demand," said Minister of Industry and Commerce Rishad Bathiudeen recently, responding to latest Laksala financials reported to him by Director General/CEO of Laksala Ali Ahlam Nawaz.
"Our efforts to bring Laksala to profit levels are successful," said Minister Bathiudeen and added: "Laksala supports the local arts and crafts sector by directly purchasing from them. We are now able to show that supporting local arts and crafts sector is worthwhile and it is more than handing out subsidiaries to them. They are showing results. We are looking for bigger sales in Avurudhu season."
According to CEO Ali, Laksala which incurred a loss of Rs.21 million the previous year, reported a net profit of Rs.4 million in 2016. 'Supplier payments', Laksala's main channel of direct support to the arts and crafts sector of the country, rose by a huge 33 percent in 2016 to Rs. 74 million, from 2015's Rs. 223 million.
As a result of management initiatives on cost cutting and stringent supply chain management, Laksala also managed to reduce expenses by Rs. 30 million in 2016 in comparison to 2015. Laksala's rural purchases in 2016 increased by 9 percent to Rs.30 million in comparison to 2015.
The only state-owned gift and souvenir market channel aligning with "All of Sri Lanka", was established under the National Crafts Council and Allied Institutions Act of 1982, functions under Minister Bathiudeen. Today Laksala operates 12 showrooms island wide. The Colombo 7 showroom (Racecourse Promenade) and Katubedda have now been transformed to offer a wider range of exclusive Sri Lankan handloom products for local and foreign visitors with competitive price points.