---
Sri Lanka is increasingly becoming a destination for budget travellers, with the island nation failing to attract high-spending tourists due to a lack of a comprehensive destination marketing campaign and reliance on promotional activities carried out by bloggers and other social media influencers, a top hotelier asserted.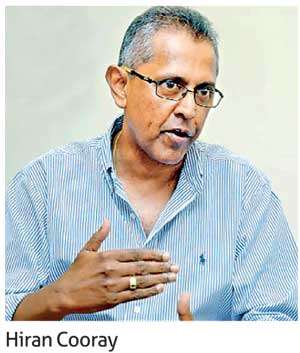 "Sri Lanka, as a brand, has failed to be globally recognised as a luxury destination. Due to the lack of a coherent marketing and promotional campaign, our country is unable to attract the required number of high-spending travellers to fill the perpetually increasing number of rooms.

At the same time, the budget travellers have made up a majority of the arrivals, mainly due to Sri Lanka being marketed by bloggers and other social media influencers who cater to the younger travellers," Jetwing Group Chairman Hiran Cooray said.

Cooray noted that the majority of the tourist arrivals to the country are budget travellers.
"In my opinion, budget travellers are a crucial component of any destination's market mix, however the problem we have is the discrepancy in the ratio. Ideally, a destination should cater to about 20 percent budget travellers and 80 percent high-spending travellers," he noted.

He pointed out that this trend has created an unprecedented disruption in the industry, in the form of the unregulated or informal sector becoming the gap between the stagnant demand for luxury accommodation and increasing supply of rooms.

"Many analysts believe that over 50 percent of the travellers arriving in Sri Lanka stay at these unregulated establishments, while the regulated hotels and other accommodation providers battle for the remaining travellers," Cooray added.

Cooray, however, reiterated that Sri Lanka still has a great opportunity to be positioned as a high-end eco-luxury destination, where more emphasis should be put on earnings per traveller, rather than the number of heads entering the country.

The Sri Lanka Tourism Promotion Board recently launched a US $ 650,000 marketing campaign with CNN, ending the absence of a major tourism promotional campaign in last four years. However, the industry figures had pointed out that the campaign would have a limited impact on reaching out to major sources of Sri Lanka tourism.

The long-delayed destination marketing campaign hasn't got off the ground yet due to various political and bureaucratic issues.