---
Life insurance premium grows to Rs.14.8bn
General insurance premium grows to Rs.18.9bn
Combined GWP records 6.5% growth
Declares Rs.7.6bn as bonus to policyholders
Sri Lanka Insurance (SLI) at the recently held Annual General Meeting declared that the company has closed year 2019 in a positive note recording a phenomenal growth with exceptional service innovations.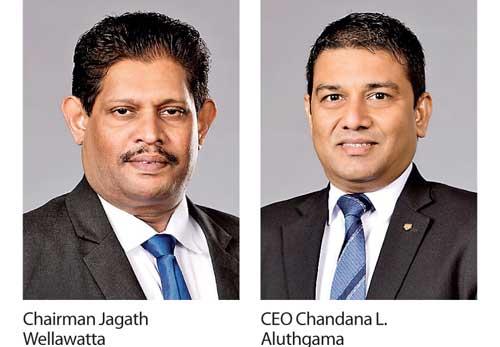 SLI recorded stellar performance in 2019 to record 15 percent growth in profit before taxation (PBT) reaching Rs.8.2 billion for the year, a marked improvement on the Rs.7.1 billion in the year 2018.

In the year of 2019 SLI reported 12 percent growth in life insurance premium increasing to Rs.14.8 billion whilst general insurance premium grew to Rs.18.9 billion.
The company achieved a combined Gross Written Premium (GWP) growth rate of 6.5 percent during the year. General insurance contributed 56 percent towards the total GWP whilst Life Insurance contributed 44 percent.

In continuing with its leadership tradition, SLI in 2019 surpassed its own record to declare a sum of Rs.7.6 billion as bonus to policyholders. The cumulative life insurance bonus paid out during the past 10 years tops a massive Rs.50 billion making the SLI bonus payout unmatchable.

"Sri Lanka Insurance further strengthens its strategy of diversification that is largely attributed as the key catalyst for the company's precipitated growth during the year. Over the past years SLI has diversified its investment portfolio in banking & finance, healthcare, power & energy, travel and leisure and construction & engineering," SLI Chairman Jagath Wellwatta said.

"Whilst the growth in our core business contributed towards greater profitability, we are cognizant of the contribution from SLI's diversified portfolio in achieving a consolidated profit that is in fact unprecedented. As the pioneering insurance company in Sri Lanka we are in the forefront to inculcate the importance of insurance to the masses as a national responsibility on our shoulders.
We will further strengthen internal capabilities to serve the nation through innovative and affordable insurance solutions, which cater to all Sri Lankans. Sri Lanka Insurance will be shifting paradigms in the insurance industry and we strive to continue providing the best protection for Sri Lankans," he added.

"In 2019, we remained as the largest and the strongest insurance provider in Sri Lanka. Our performance during the year has re-affirmed our status as the most robust Insurance company in the industry" SLI CEO Chandana
Aluthgama said.

"Our progressive business approach has enabled us to proactively benefit from the opportunities that arose, and will continue to arise, even though the times are defining. We are confident that going forward, our strategy will continue to accelerate the momentum of SLI growth," he added.

Established in 1962, SLI is the largest government-owned insurance company in Sri Lanka, with a managed asset base of over Rs.211 billion and a Life fund of Rs.116 billion, the largest in the local insurance industry.

The company is also the first and only local insurer to secure Fitch Ratings AAA (lka) rating for its long-term financial
stability and sustainability.