---
The local banking sector, which came under criticism for delaying the disbursement of the much sought-after stimulus package announced by the authorities, attributed the slow execution to the cumbersome processes that were in place.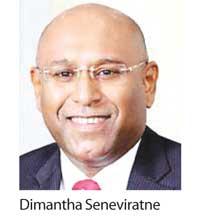 Speaking to Mirror Business on the delays rolling out the loans under the package, Sri Lanka Banks' Association (SLBA) Chairman Dimantha Seneviratne said that the involvement of multiple stakeholders had led to the delays that have irked industries.

"... the process was cumbersome involving multiple areas of vetting, which predictably led to delays. The other issue was the banks and regulator were not working with full force due to the COVID-19 contagion risk, which was addressed only around mid-May," said Seneviratne.

He stressed, with the stimulus being regulatory driven, the banks have to follow all regulations laid down by the Central Bank.
"This required the customers, who met certain criteria, to apply for such relief. These applications then had to be vetted and approved by the regulator," he elaborated.

However, Seneviratne assured that with some of the bottlenecks now removed, where the banks are approving the credit themselves, the relief is reaching the recipients expeditiously.
With regard to the debt moratorium, given the hit received by the industries following the pandemic, he noted there could be a need to extend the relief, which in the current form is for a maximum period of six months.

"We feel that there will be certain industry sectors, which might need longer to get back on their feet; tourism is a case in point. For those we need to consider larger financing terms," Seneviratne pointed out.

Almost immediately after the islandwide curfew was imposed to contain the spread of COVID-19 in the country, the Central Bank directed all financial institutions to implement a debt moratorium, for a period of six months starting April, for affected industries.

According to Seneviratne, while the debt moratorium was the need of the moment and a timely move by the Central Bank, the way the moratorium was structured earlier would have seriously impeded the banking and NBFI sector.

"The impact on capital would have significantly reduced the sector's ability to support credit growth, if the initial recommendations were to be implemented.

The banking industry had to highlight this and the SLBA had several rounds of meetings with the regulator to allow the banks to charge at least 7 percent during the moratorium period, to be collected at the end of the loan," he said.

Seneviratne highlighted that while the debt moratorium was available only for clients meeting certain criteria, the banks have on their own extended this relief to other deserving customers to help them pass through the difficult times. (SAA)