---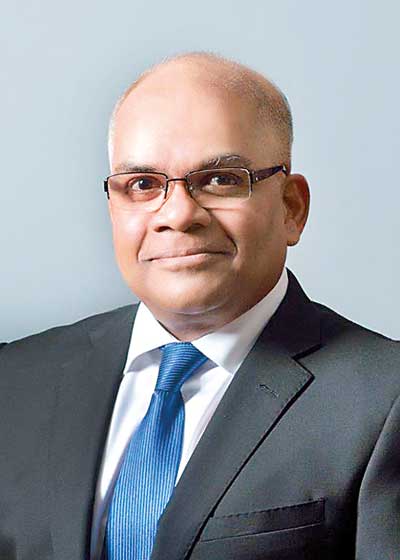 Romesh David was recently appointed to the International Management Council of the Chartered Institute of Logistics &Transport (CILT) as an International Vice President (IVP) responsible for South Asia.

His appointment was formally announced at the CILT Global Convention in Montreal in May. The Institute's Charter and Bye-Laws provide for the nomination and appointment of International Vice-Presidents (IVPs). These appointments carry automatic membership of the International Management Committee and the International Council. The IVPs will facilitate regional collaboration which might include a regional grouping to drive membership growth strategies, share best practices, discuss regional education requirements, discuss regional Logistics and Transport issues, etc. The prime purpose of the regional structure is to further establish professional standards and excellence in the region through growth in new branches, membership and education. IVPs will be members of the International Management Committee and also sit on the International Council to represent the wider interests of the Institute, particularly for countries in their allocated region not just where they reside. CILT currently has eight IVPs with regional and specific responsibilities such as membership and education. Previously past Chairmen Rohaan Abeywickrema, Saliya Senanayake and Prof Amal Kumarage held the IVP positions from Sri Lanka.

Romesh is a Chartered member of CILT and was the Past Chairman of CILT Sri Lanka from 2012 to 2014. During his tenure Sri Lanka became a territory of CILT and WiLAT Sri Lanka forum was formed. In 2013, CILT Sri Lanka got the hosting rights to hold the CILT International convention in Sri Lanka and WiLAT Global forum was launched at the convention. He served on the Council of the CILT Sri Lanka until his appointment as an IVP. Romesh is the President of Transportation Group of John Keells Holdings and has been with the JKH Group for 36 years during which he has served in the Leisure, Domestic & International Trade and IT sectors of the Group in addition to Transportation. He is a Co-Chair of the CCC National Agenda Committee on Logistics &Transport. He is a past Chairman of the Sri Lanka Logistics & Freight Forwarders Association and the Council for Business with Britain.
The Chartered Institute of Logistics and Transport (CILT) is the leading Global professional body associated with the Logistics and Transport industry. Established in UK in 1919 and having received the Royal Charter in 1926, the Institute has an exciting history but is always adapting to stay consistent with current Logistics and Transport issues.