---
Indian Oil Corporation (IOC) owned Lanka IOC (LIOC) announced changes at the top management with the appointment of Manoj Gupta as a new managing director who assumed duties on May 20, 2019, and succeeds Shyam Bohra who has completed his tenure and has been transferred back to the parent company in India.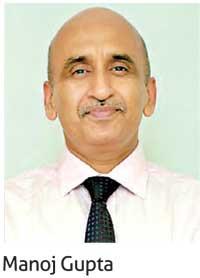 Gupta is a Civil Engineering graduate from prestigious NIT, Jaipur and a MBA from Poddar Institute of Management, Jaipur. With over 26 years of experience in the petroleum sector, Gupta has held various roles in the IOC, a Global Fortune 500 Company.

With in-depth knowledge and acumen in retail sales, many state of the art retail outlets were developed under his leadership. Gupta was a core member of prestigious retail transformation program (Dhruva) undertaken by Indian Oil with international consultants. He introduced capability building and engagement of dealers, managers and customer attendants through renowned professional agencies.

Gupta's above strategic initiative and network/customer centric approach has contributed a lot in improvement of look and feel and brand image of IOCL under project Dhruva.