---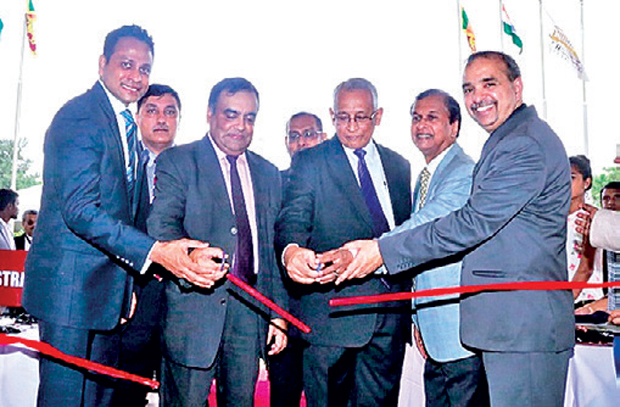 Managing Director of JAT Holdings, Aelian Gunawardene (extreme left) at the ribbon cutting ceremony of 4th Sri Lanka Wood International Expo 2016
JAT Holdings sponsored the recent 4th edition of the Sri Lanka Wood International Expo 2016 exhibition which culminated with great success at the BMICH in Colombo.
Managing Director of JAT Holdings, Aelian Gunawardene said, "It gave us great pleasure to present this well-attended exhibition which afforded the excellent opportunity for players in Sri Lanka's wood working industry to both expand their businesses and also expand their knowledge base about the innovations in the industry.
With more than 100+ companies from 10+ countries showcasing their wood-related products and services, the Sri Lanka Wood International Expo 2016 exhibition also created an interactive and healthy B2B platform for industry stake holders and the public. This three-day exhibition focused on a comprehensive range of impressive wood and wood working machinery, furniture hardware, fittings and fixtures, timber and lumber, particle boards, MDF boards, panels and plywood, power tools, parquetry, veneers and laminates, wood composites, coatings and adhesives to name just a few.